MIGRATING OLD SHIPPING SETTINGS TO NEW SHIPPING TEMPLATE
Amazon has made changes recently to the way they manage the shipping calculations and therefore you need to follow the instructions on this page to make sure that you are on the correct version of Amazon.
If you are on an older version of Amazon you will need to upgrade your account.
First you must determine if you are on the old version. To determine this please login to your Amazon Seller Central account and go to settings > shipping settings page.
If you see page like the following screenshot below then you should upgrade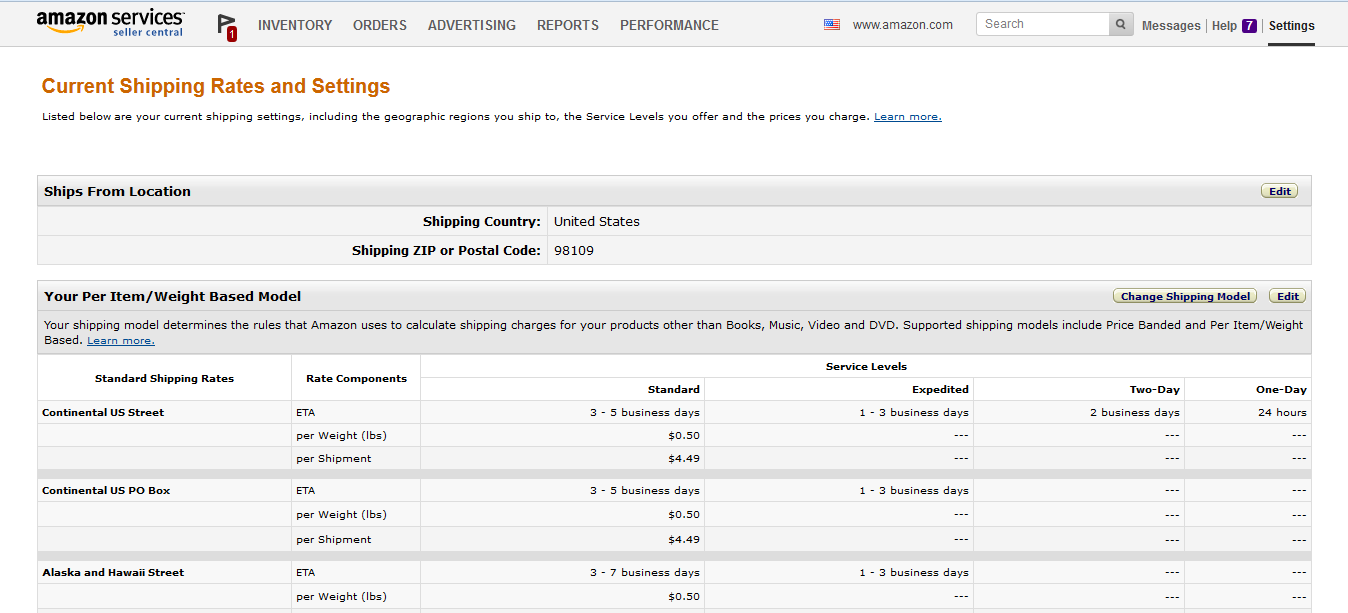 Also, amazon offer to upgrade to new shipping template, you will see something like this on top of the shipping page -

To upgrade your Amazon account click on the button "Learn more".
Then follow (click "NEXT" button ) the steps like in the following screenshots -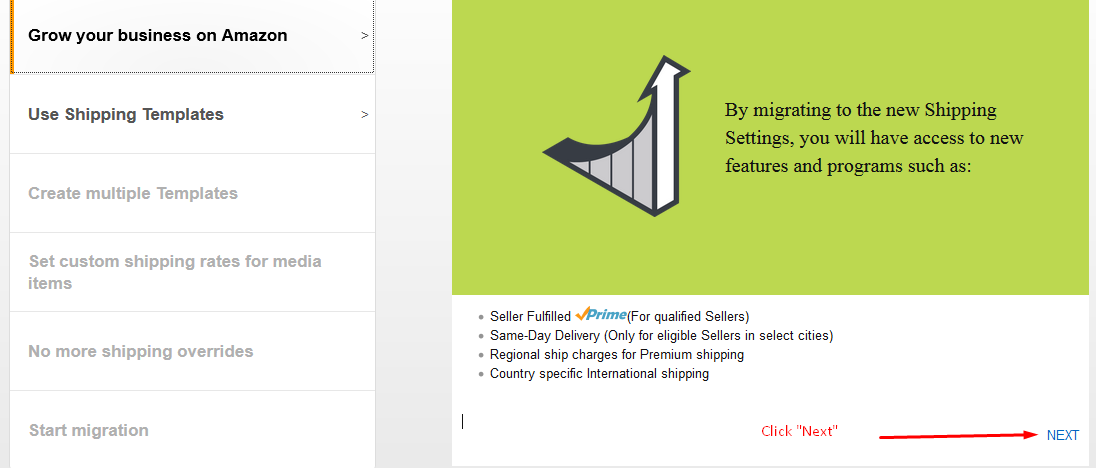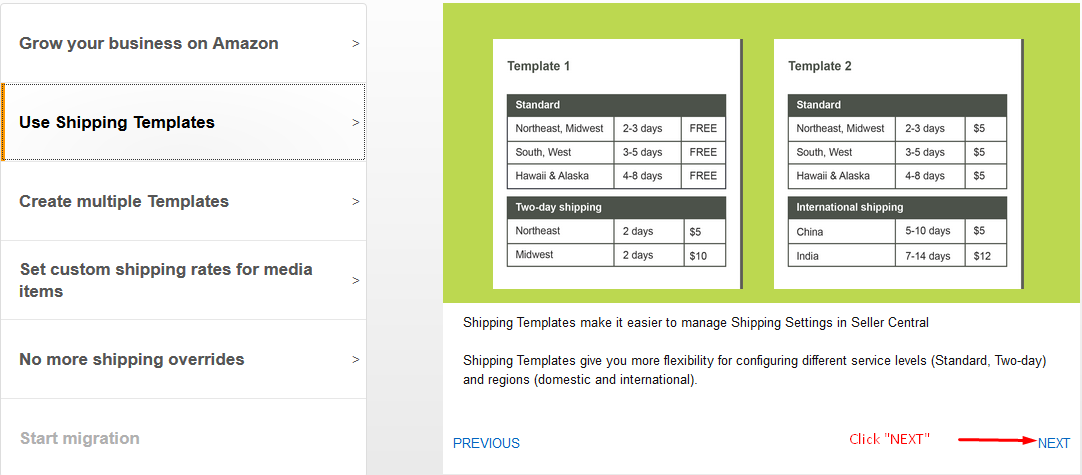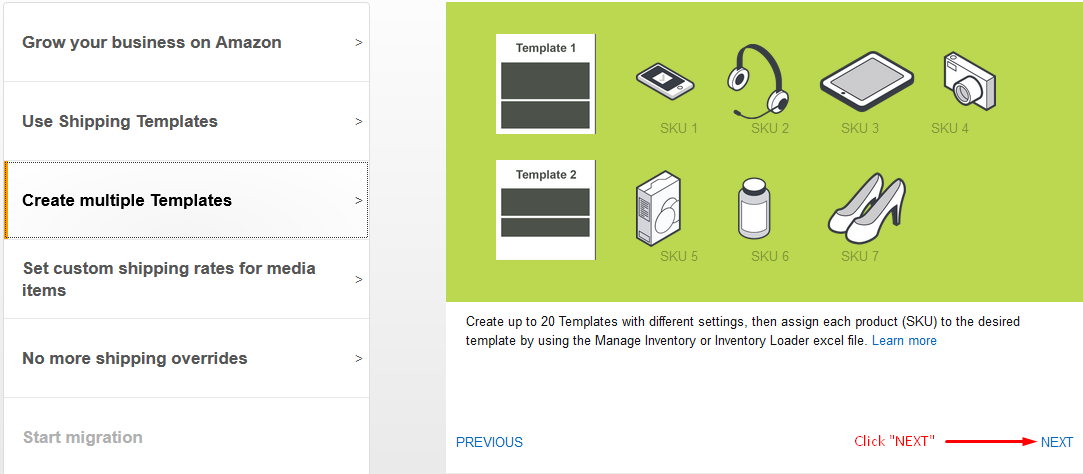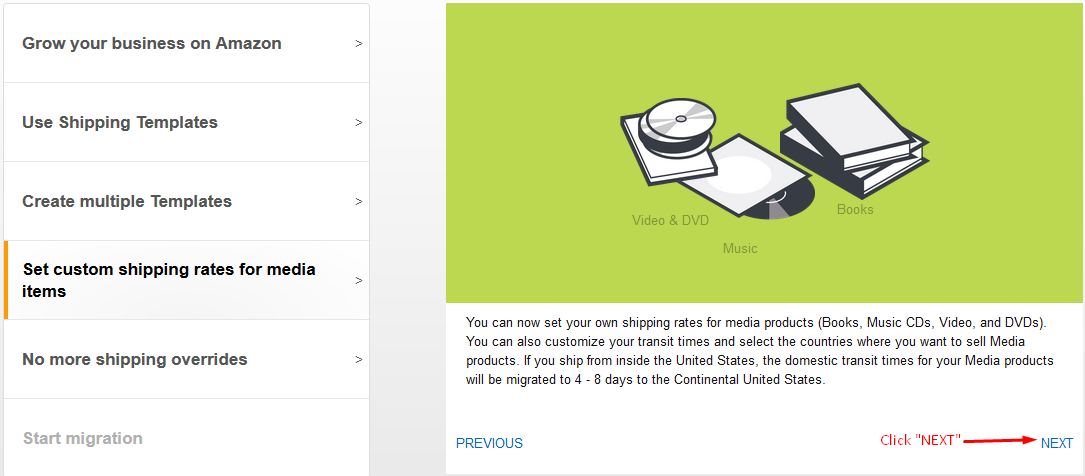 Now for step 5: "No more shipping overrides", note that, if you have items which are listed manually or third party services, then you need to take care of them by reading instructions in this step. Else you just need to click "NEXT".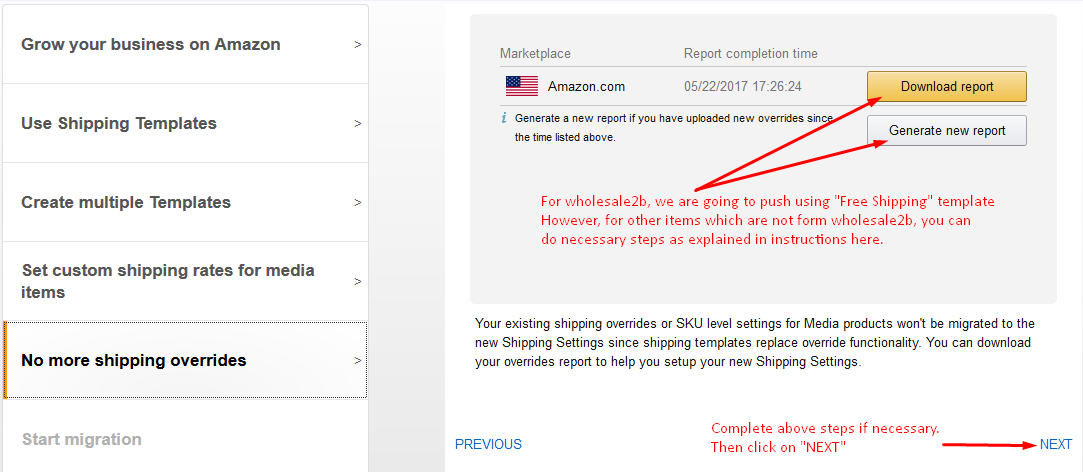 You will be asked to confirm your action, you need to check checkbox "I understand that shipping overrides are being deprecated". And then Click on button "Proceed". See screenshot -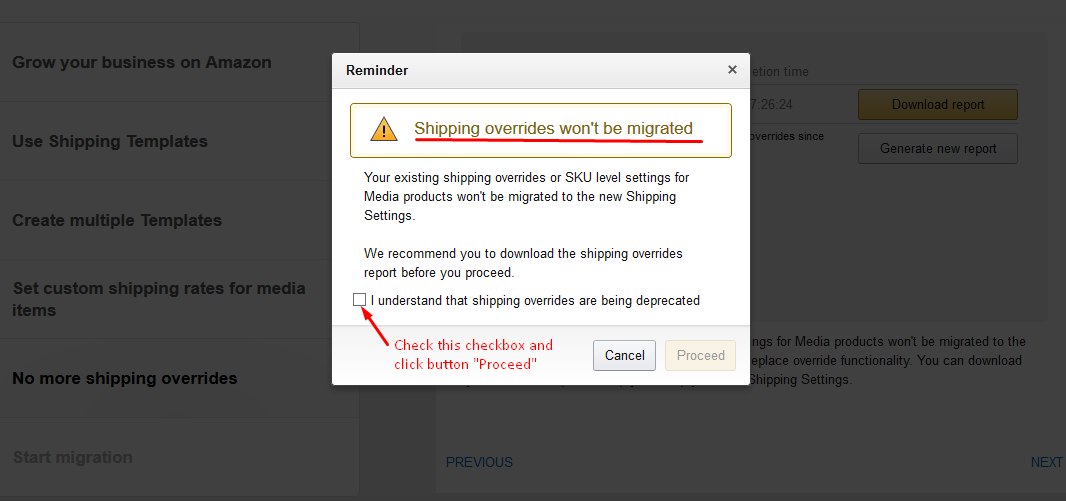 Final Step, you need to click on "Start Migration". See Screenshot -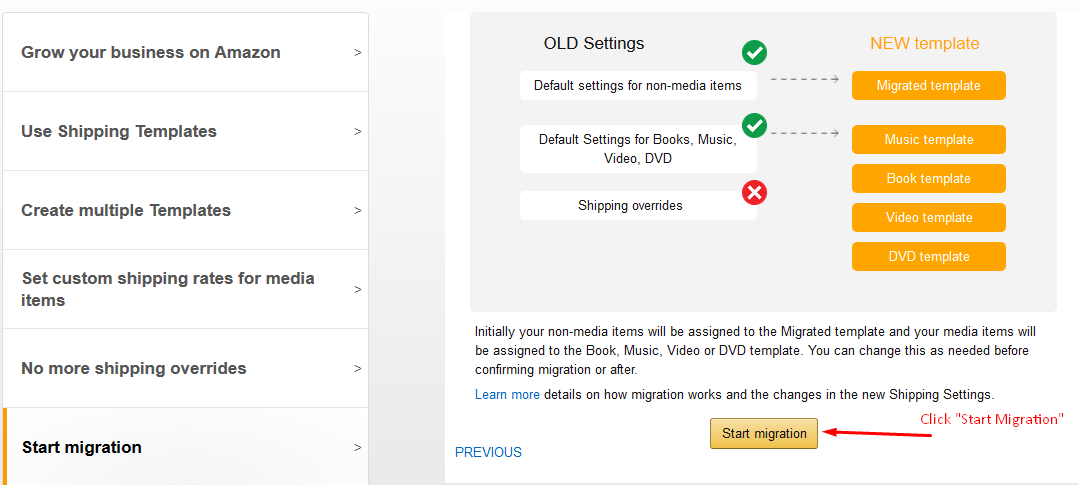 After following the steps above you should get a message stating that you have successfully migrated to use shipping templates.
Your next step will be to create the free shipping template using the URL below:
http://www.wholesale2b.com/knowledge-base/amazon-create-free-shipping-template.html
If you still want to contact us please
login
to your account and from top click "Contact Us".