HOW TO ACCESS YOUR WEBSITE RSS FEED
The Wholesale2b Website Plan includes a RSS feed which you can use to share the articles that you decide to add to your blog. Every site that we create with our Website Plan will include a blog, with unlimited number of articles and categories of your choice.
Adding new articles and categories to your blog is very easy. Just login to your store admin and go to the menu Customise your site => Blog articles. From this page you can add/edit articles from your blog.
Whenever you add a new article or edit an existing article, your store RSS feed will instantly be updated.
To access your store RSS feed, simply use the URL of your store + /feed.xml. Please see an example below:
http://example.com/feed.xml
Replace example.com with your actual domain name to access your own RSS feed.
Here is How it looks like -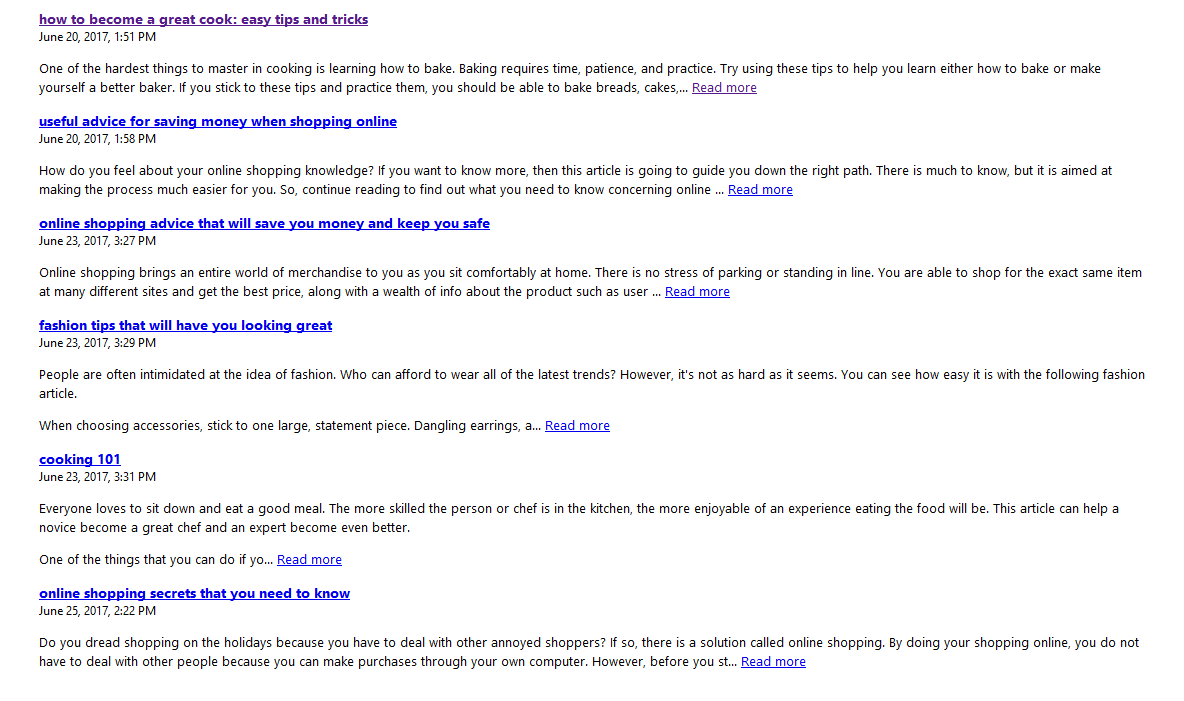 RSS feed includes Title, Description, URL to blog pages, Date/Time created/last updated.
If you still want to contact us please
login
to your account and from top click "Contact Us".