05/03/2018 - NEW FEATURE: EXPORT SHOPIFY LIST
Today we added a new feature to the Wholesale2b Shopify Dropship App. This new feature will allow you to export your Shopify list of items from your Wholesale2b account, directly to a CSV file which you can open with Excel.
To export your list to a file, simply login to your Wholesale2b account and go to the Shopify App page. Then from this page click on the link "Export my shopify list". It's as simple as that.
See the screenshot below: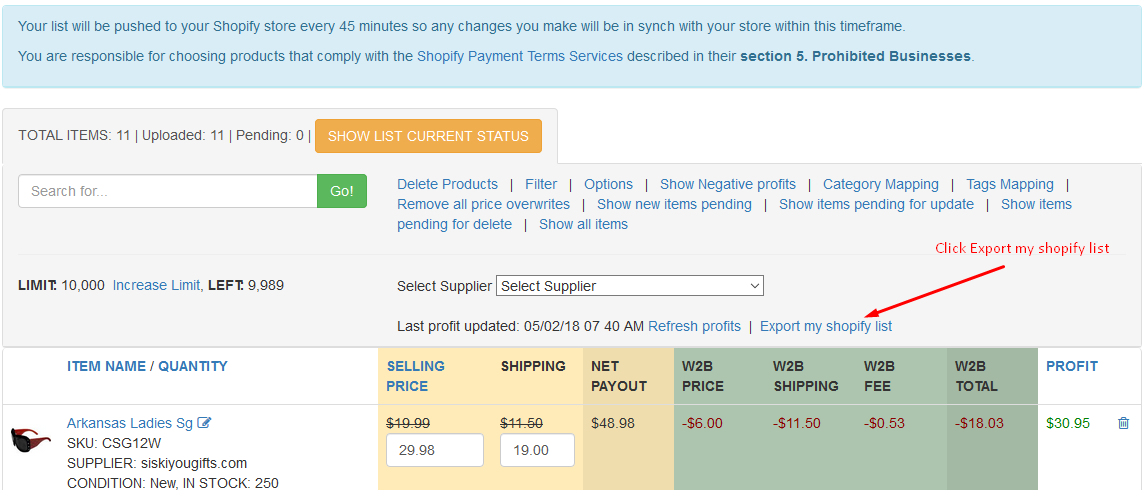 The feed link will be emailed to your email address on profile as soon as its ready. The time to generate your feed may vary depending on the number of items on your shopify list.
NOTE: Only item which have already been uploaded to your Shopify store will be exported. This means it is best to wait until all your items have uploaded to your shopify store before using this feature.