11/10/2020 - NEW DROP SHIPPER OF FASHION SHOES, SNEAKERS, HANDBAGS, JEWELRY ADDED TODAY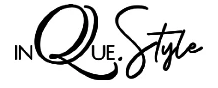 Today we added a new dropship supplier of of fashion shoes, sneakers, handbags, jewelry, accessories, and more. This new supplier is The inQue Style.
The inQue Style is a blend of, creativity and durability. Their product designs are trendsetting; intended to capture an out of the box experience that is visually appealing anywhere, anytime; establishing presence and impact everywhere you go!
What's different about their custom designed products? They custom create their product with your selected design after the order is placed. We do not stockpile inventory. This ensures that our customers get a unique and custom experience every time.
They are centrally located in South Carolina with warehouses and fulfillment centers across the country and abroad to ensure that we can deliver our great products to everyone.
CLICK HERE
to browse their products.