Find Everything You Need In One Single Place
We are your "one stop shop" for all your Wholesale Dropship needs
1.5 Million Products
Access over 1.5 million products at the lowest wholesale dropship prices at your fingertips.
Every product is shipped anonymously from warehouses across the USA so your customers will enjoy fast and reliable shipping with Fedex, UPS or USPS.
Products are sourced by the best suppliers and are made available to you with no markup on the wholesale prices.
Tools To Help You Sell
Cutting edge listing tools and a shopping cart especially designed for drop shipping.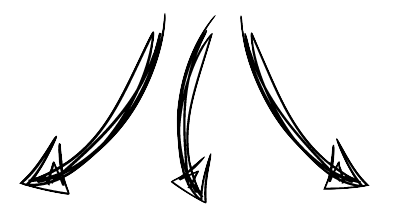 Order Fulfillment
Don't have a TAX ID? Not a problem, you can still gain access to the same wholesale prices.
Wholesale2b will act as your buying agent making it easy and seamless for you to process orders without having to deal with a ton of suppliers. We will handle orders and returns.
Get the names of all our suppliers in case you prefer to work with them directly. The choice is yours.
eBay Dropship
$24.99 /month
Or pay yearly $99.99 and save 40%
Amazon Dropship
$37.99 /month
Or pay yearly $287.99 and save 40%
Dropship Website
$39.99 /month + $47 setup
Or pay yearly $299.99 and save 40%
Dropship Feeds
$24.99 /month
Or pay yearly $149.99 and save 40%
We Added 2 New Dropship Plans
DO IT YOURSELF PLAN
$67.00 /year
Do It Yourself Plan
If you prefer to avoid a monthly fee, then signup for our Do It Yourself Plan and use your own tool to sell the products.

With this plan you can resell any of our products by copy/pasting the prodcut images and descriptions on any site of your choice. You can also input your orders in your Wholesale2b account and we will handle them with the suppliers or you may process your orders directly with your chosen suppliers. The only difference is that you won't have access to any of our selling tools, such as our eBay and Amazon listing tools, our feeds or a turnkey website.



ALL INCLUSIVE PLAN
$82.99 /month
Or pay yearly $599.99 and save 40%
All Inclusive Plan - Combine all our plans above into one single payment
This plan was added by popular demand and is by far the best value for the low monthly fee.

With the All Inclusive Plan you will get all the plans shown above at a discounted price. It will include the eBay Dropship Plan, the Amazon Dropship Plan, the Dropship Website Plan, and the Dropship Datafeed Plan.

This is the perfect dropship package if you want to kickstart a new business or expand your existing business. The more selling chanels you have, the more order you will ultimately make.