HOW TO REMOVE AN ENTIRE SUPPLIER FROM YOUR SHOPIFY LIST
If you wish to remove an entire supplier from your Sopify list then there is no need to remove those items one by one. You can remove products in bulk instead.
You can easily remove products from an entire supplier by following the steps below
1- Login to your wholesale2b account
2- Click on the top menu Dropship Suppliers
3- Locate the supplier you wish to remove
4- Click on the trash icon located under the Shopify column
This will mark all items from that supplier to be removed from your list. You will see a small red circle next to each item from this supplier indicating that those items are now marked for removal. Then you must wait until your Shopify list is synched with your store, after which those items will be removed from both your store and from your list. This process may take a few hours depending on how busy the queue is.
Please feel free to contact us if you still need help in removing an entire supplier and we will gladly do it for you.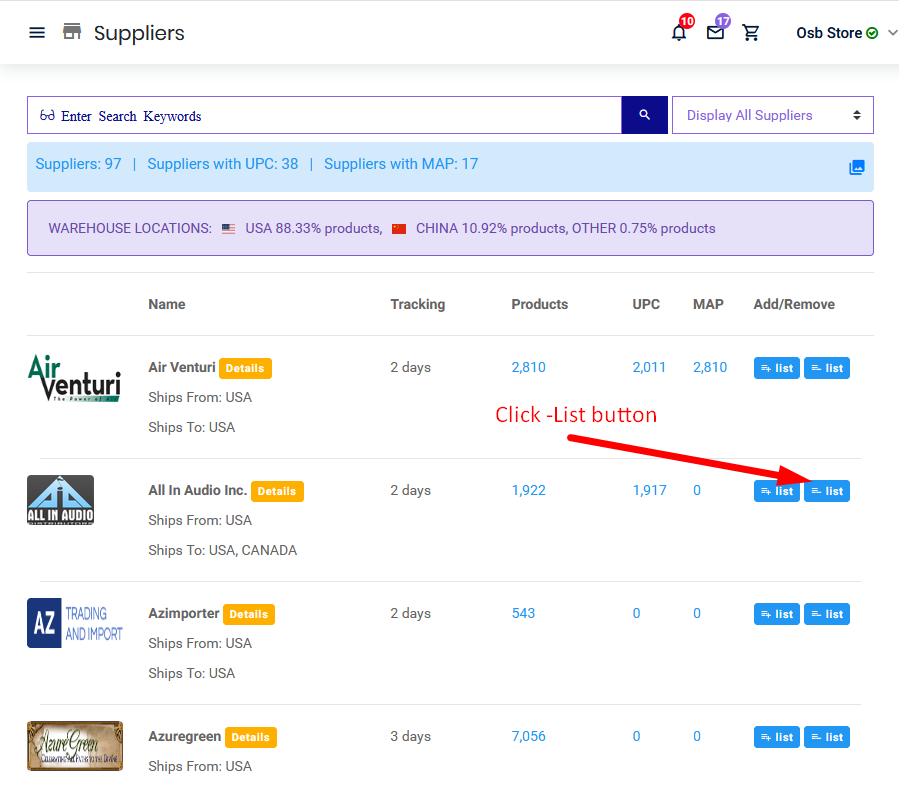 If you still want to contact us please
login
to your account and from top click "Contact Us".