HOW TO ARRANGE YOUR SHOPIFY COLLECTIONS WITH CATEGORIES FROM DROPSHIP SUPPLIERS
As you know Shopify uses the notion of collections instead of category names to group products together. Collections are used in your Shopify store to help you group the products so your buyers can easily browse, search and find the products easily in your store.
When you import products from a drop shipper, your store will show the supplier categories as collections in your store. This might be OK if you don't already have collections in your store, however if you already have spent time creating your own collections of products, then you may also want to use those during the import.
This new category mapping feature is now available with the Wholesale2b Shopify Dropship App. As you know the Wholesale2b Shopify Dropship App will help you automate the import of drop ship products from various suppliers straight to your Shopify store with daily automated inventory updates, and order processing. Now you can also import drop ship products to your store and keep your existing product collections.
To access this new category mapping page, just login to your wholesale2b.com account and click on the top green button SHOPIFY PLAN. Then click on the link "Category Mapping" located at the top of your Shopify item list.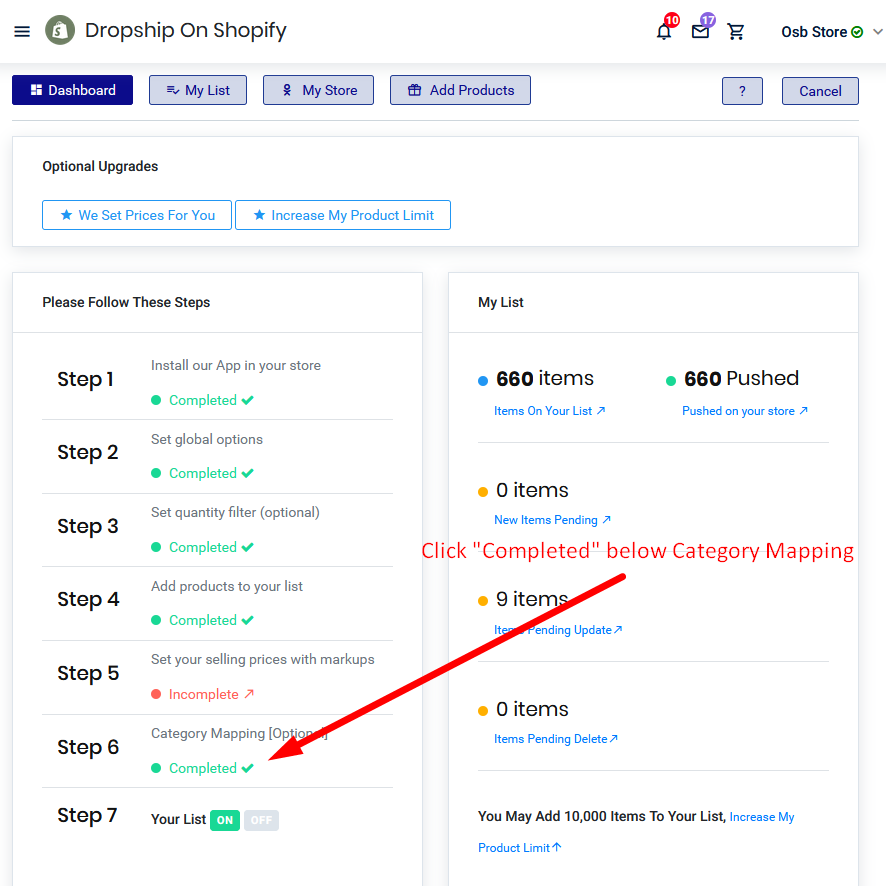 Then on the next page you will be able to MAP the supplier categories to your store collection names. For example if you wish to combine several supplier categories into one single collection, then simply enter the same collection name for each of those supplier categories. You can repeat the process for each supplier category on the list and click SAVE.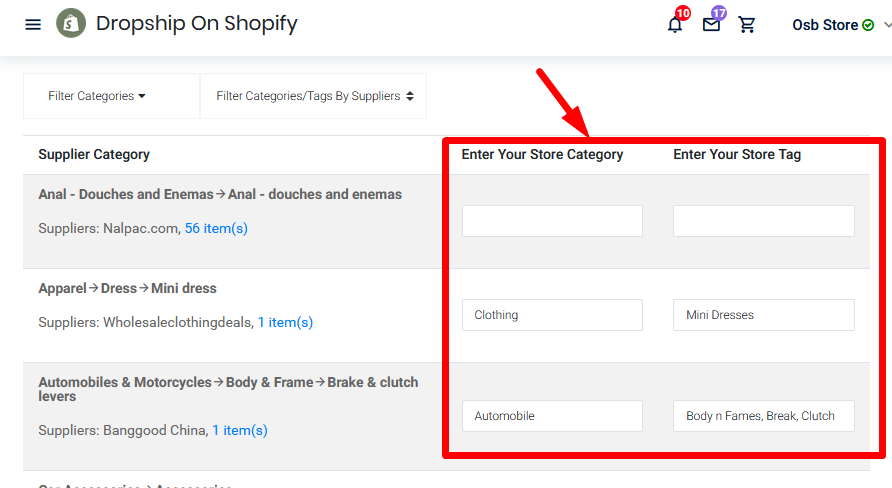 After you made all your changes, the new category mapping will be pushed to your store within 24 hours.
If you already had some supplier category names on your store then those will be renamed to your chosen collection name during the next daily import to your store. This way you don't have to worry about getting unwanted supplier category names on your store.
We hope this new feature will help you keep your store collections clean and according to your own preferences.
If you still want to contact us please
login
to your account and from top click "Contact Us".