HOW CAN I CHANGE THE SHIPPING LEAD TIME IN MY AMAZON LIST?
As you know Amazon is very strict when it comes to providing tracking codes within the specified shipping lead time. If the Amazon order is not marked as shipping within the shipping lead time then Amazon may send you a warning.
With our Amazon plan, the tracking codes are sent back to your Amazon account automatically so this helps cut down on any delays in updating your orders as shipped, however some suppliers may take more time than others to provide tracking codes.
You can view how much time each supplier takes to provide tracking codes by going to the menu REPORTS => TRACING DELIVERY REPORT.
By default the shipping lead time is set to 5 days however you can now change this lead time per supplier, allowing you to control how many days you wish Amazon to allow before sending you a warning.
YOU CAN SET THE SHIPPING LEAD TIME FOR EACH SUPPLIER BY FOLLOWING THE STEPS BELOW:
1. Login to your wholesale2b.com account
2. click on the top green button AMAZON PLAN
3. click on the link "shipping time" located at the top of your Amazon list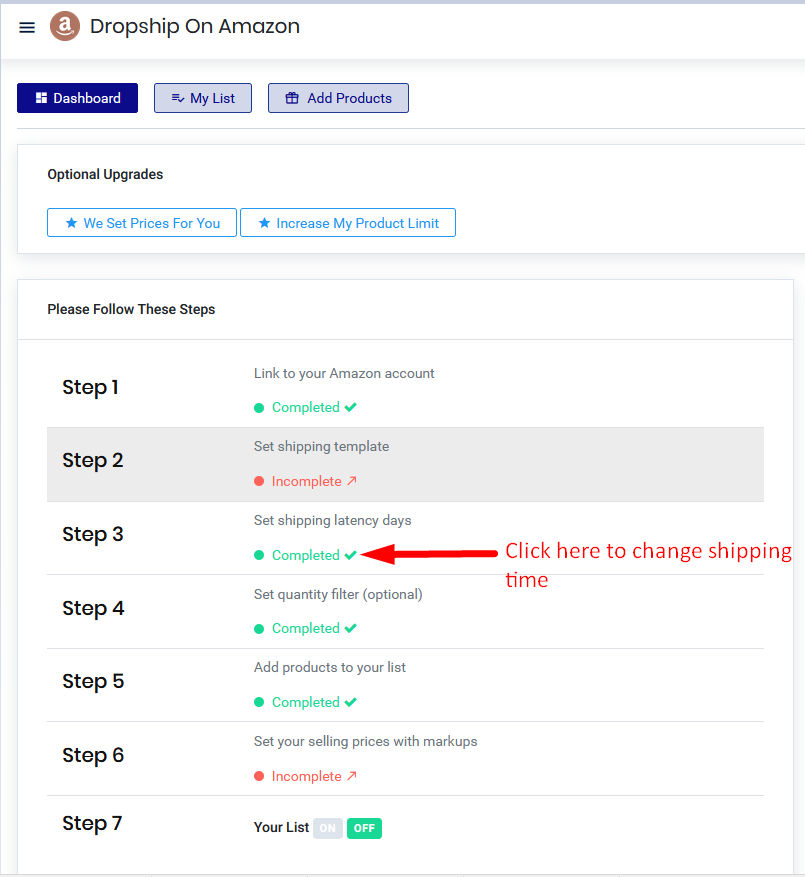 4. on the next page you can enter the shipping lead time per supplier as you wish and click SAVE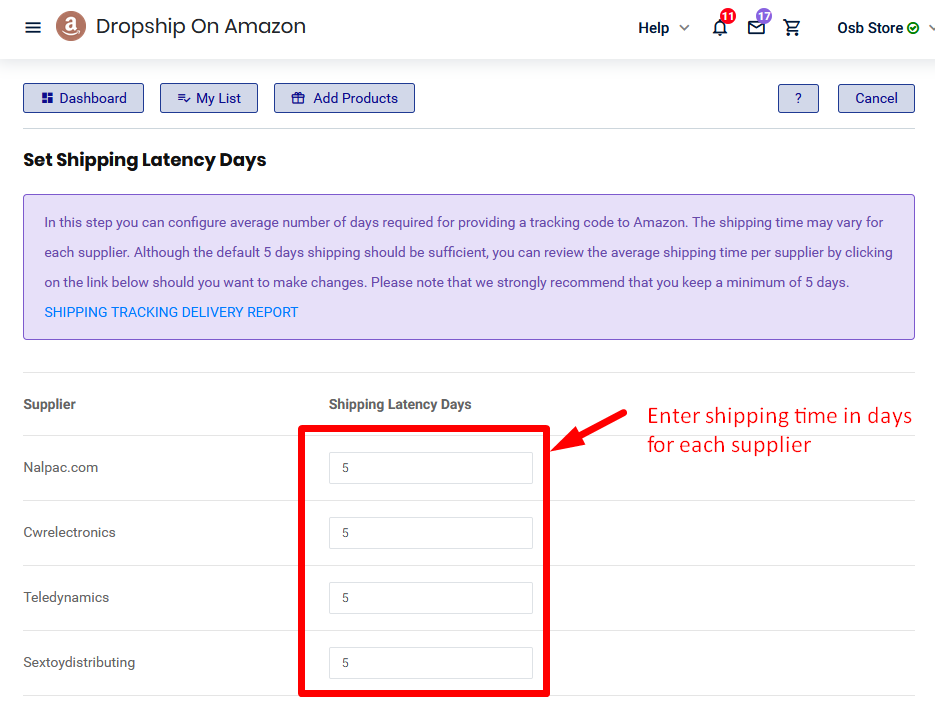 5. you can then slick on the link "submit list now" which will trigger your list to be sent immediately to Amazon. Then you can wait about 30 minutes and your list will be synched with your Amazon account with the new shipping lead times.
HOW DO I CONFIRM THAT THE CHANGES HAVE BEEN MADE IN MY AMAZON ACCOUNT?
You can confirm that the lead time has been changed by reviewing a few item details from your Amazon account.
Just follow the steps below:
1- login to your Amazon professional seller account
2- click on the menu INVENTORY => MANAGE INVENTORY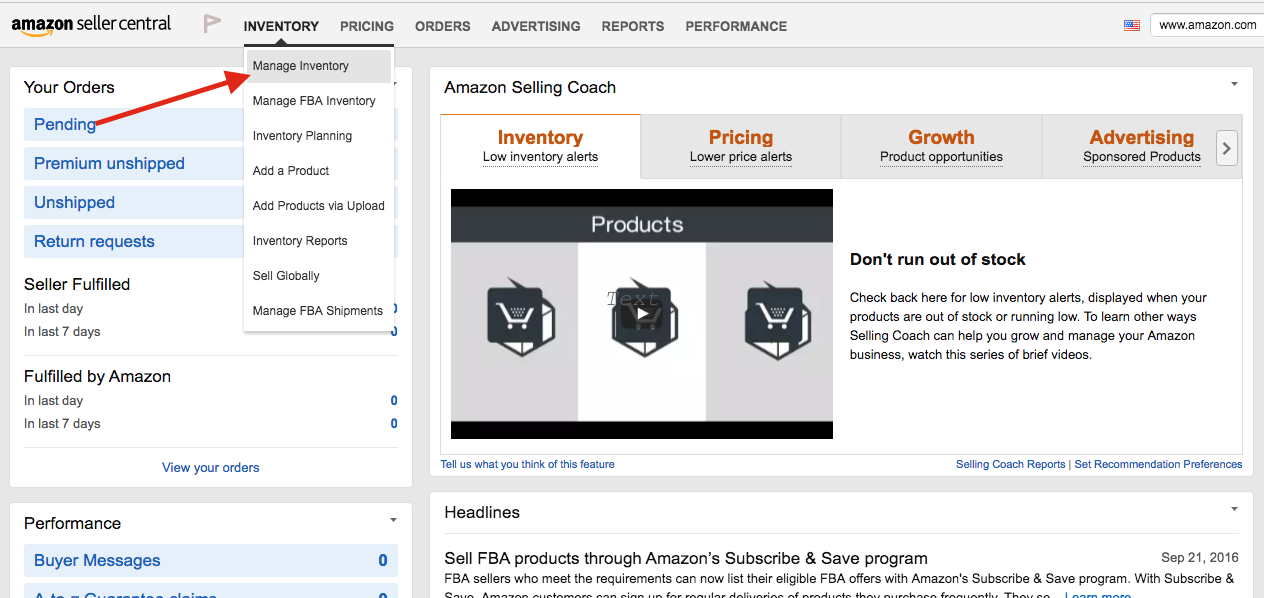 3- pick a random item and click on the EDIT button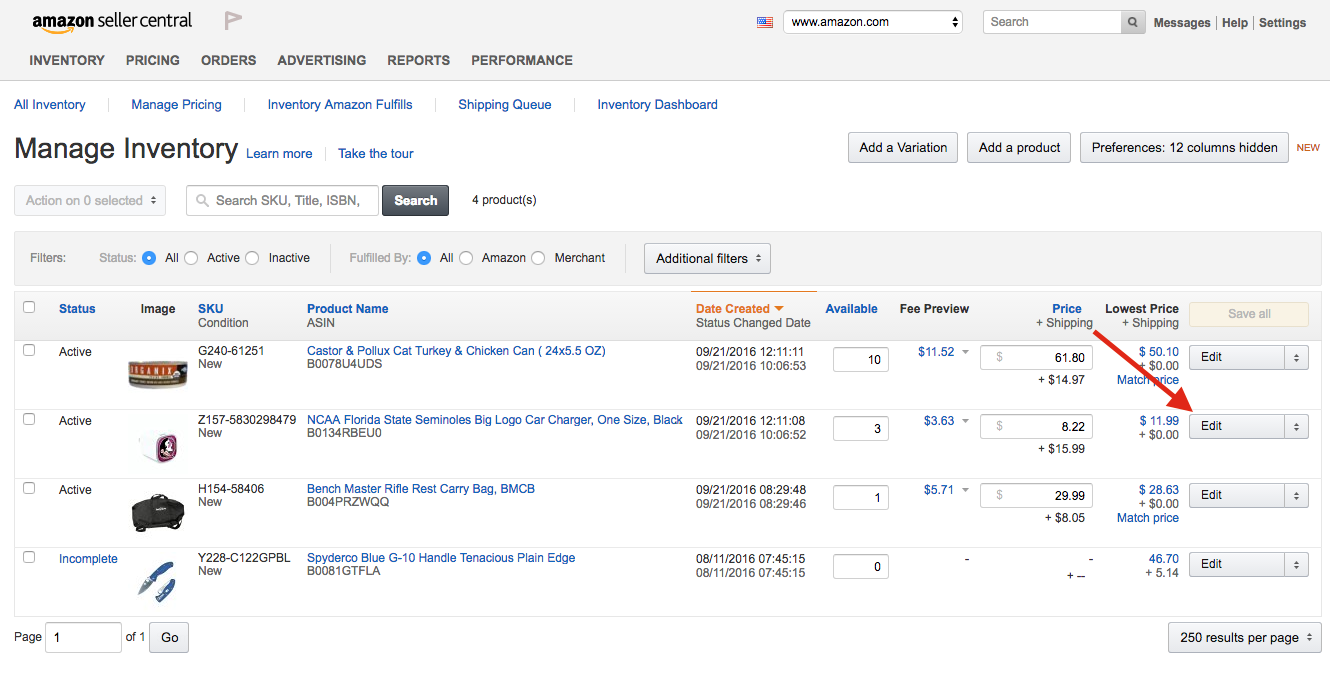 4- scroll down until you see the table Production Time. The number you see in the box will match the shipping lead time that you have configured for the supplier of this specific item.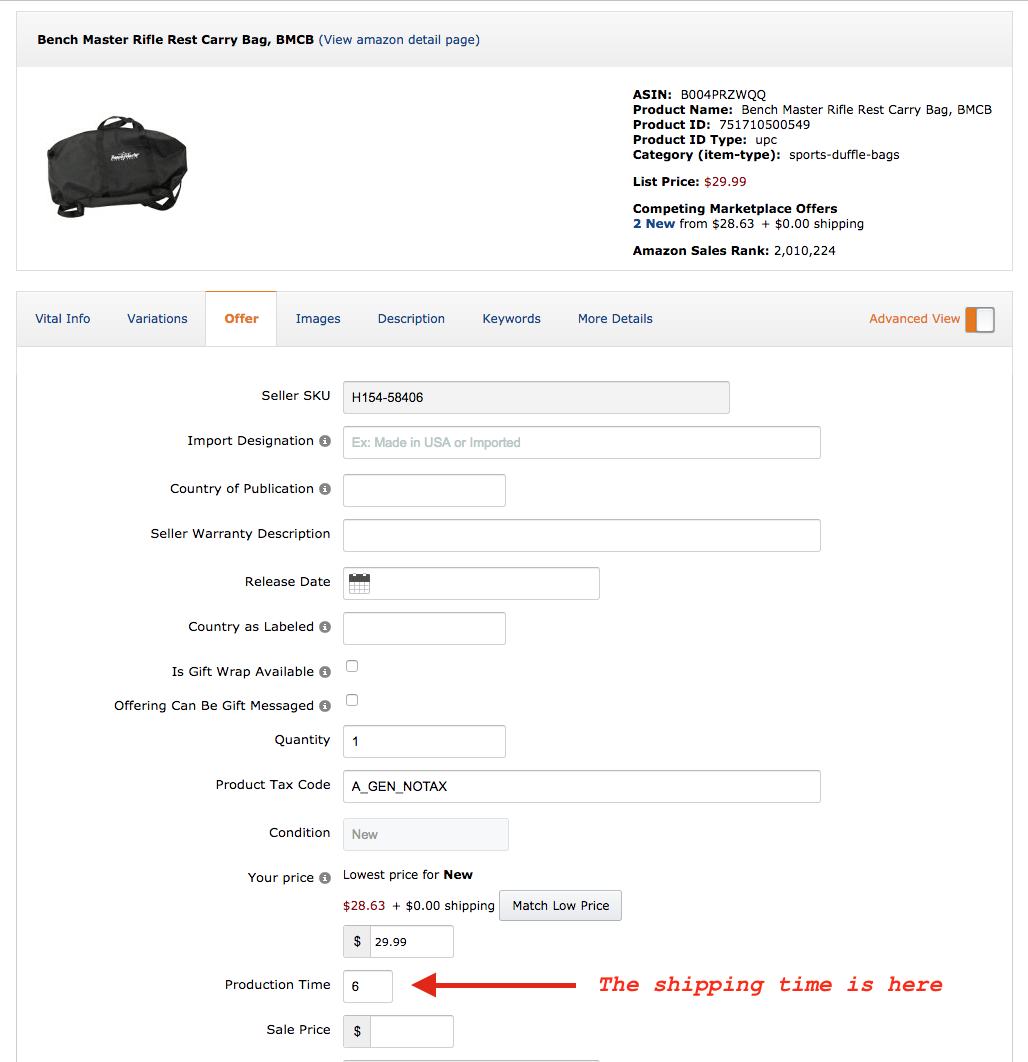 If you still want to contact us please
login
to your account and from top click "Contact Us".