HOW TO SPECIFY THE ITEM CONDITION WHILE PUSHING TO EBAY
The item conditions are visible in the header section of the push steps, however you still need to set it during the push steps. This can be done in the STEP #5.
You can refer to the item current condition in the top section of the push steps, where you will see the item details.
Please refer to the screenshots below for more details:
On Step 5: Choose duration, Condition
In this step you need to select the condition from "Item Condition" dropdown. See screenshot -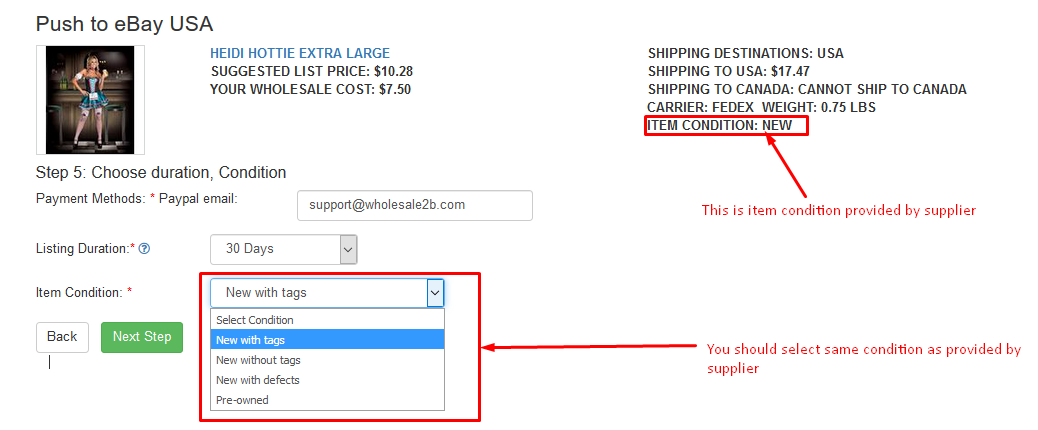 If you still want to contact us please
login
to your account and from top click "Contact Us".