HOW TO REMOVE AN ENTIRE SUPPLIER FROM MY AMAZON LIST
With the Wholesale2b Amazon plan, it is very easy to add products to your Amazon list. You can also remove items in bulk very easily as well.
If you wish to remove an entire supplier then simply click on the Suppliers link in left menu, then you see the supplier you wish to remove and click on the

icon next to the supplier.
This will mark all items from this particular supplier to be removed from your list. Then you must wait about 1 hour for the list to be synched with your Amazon account. Once completed those items will be removed from both your list and from your Amazon account.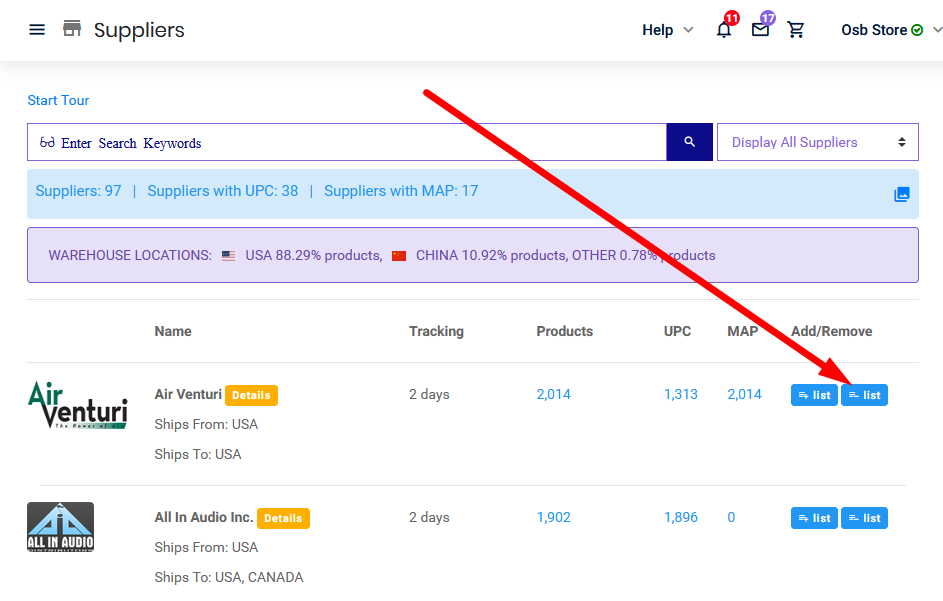 If you still want to contact us please
login
to your account and from top click "Contact Us".