HOW TO INSTALL WHOLESALE2B WOOCOMMERCE APP
To install the wholesale2b WooCommerce App, please follow the steps below:
On wholesale2b dashboard, click on text "CHOOSE A PLAN AND START SELLING NOW" on top green box. See screenshot -

Click on WOOCOMMERCE APP. See screenshot -

You will see button "GET APP". Click on the button. See screenshot -

On the next page, enter your wordpress website URL in the input box and click on the green "INSTALL" button. See screenshot -

You will be redirected to your WooCommerce store admin login page. See screenshot -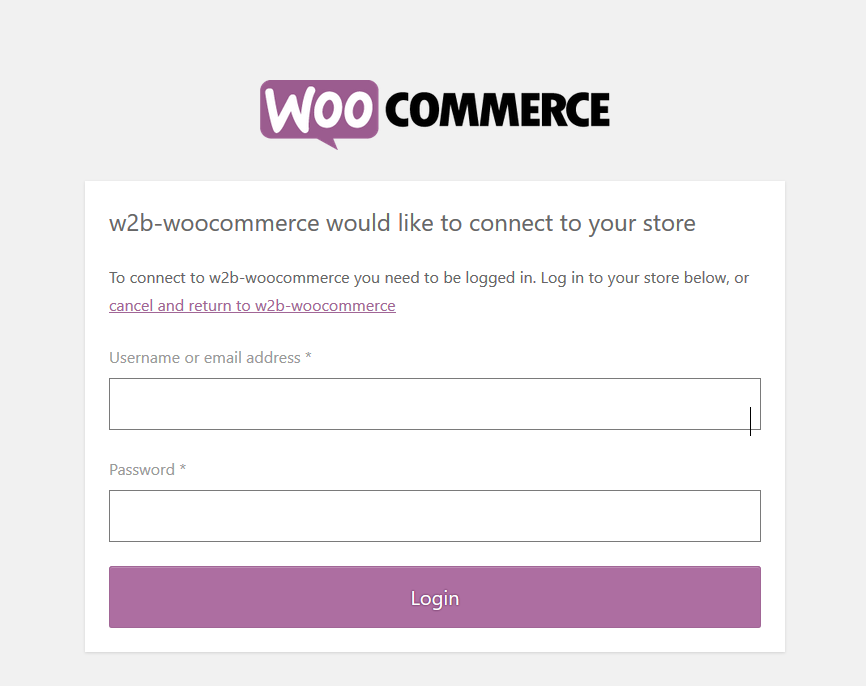 Once you login, it will show you various permissions (we only need limited permissions), click on button "Approve". See Screnshot -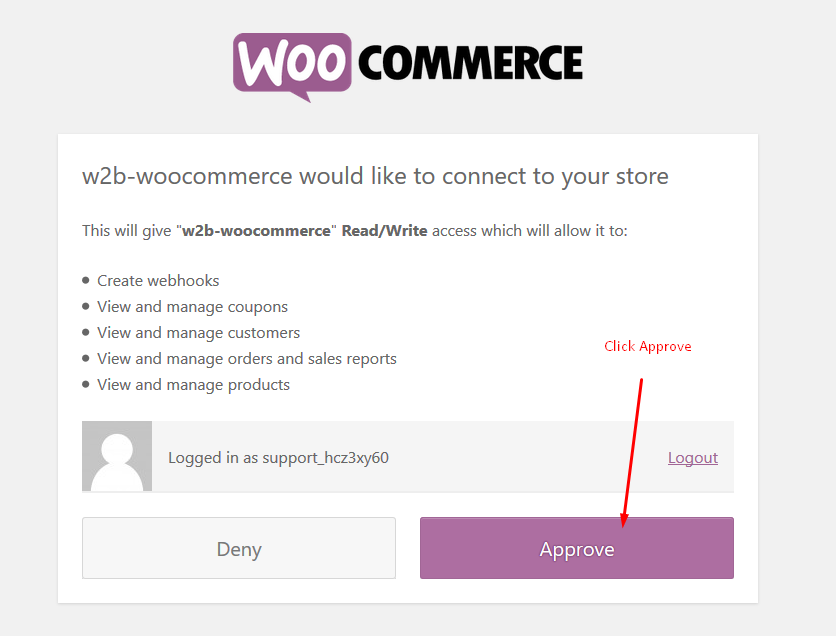 You have successfully completed the app installation. You will see confirmation page with welcome message. See Screenshot -

You may cancel your plan anytime you want to avoid a charge for next billing cycle.
What's next
Start adding products to your WooCommerce item list.
There are more than one way to add products to your WooCommerce list. For example add single item, add in bulk, add in bulk with price range.
Read more
If you still want to contact us please
login
to your account and from top click "Contact Us".