HOW TO ADD PRODUCTS TO YOUR WOOCOMMERCE LIST
With the wholesale2b WooCommerce DROPSHIP PLAN you can push thousands of products to your WooCommerce website very easily. You simply need to install the
WHOLESALE2B WOOCOMMERCE APP
and follow the instructions on this page.
Once you have installed the App in your WooCommerce store, you simply need to build the list of items you wish to push to WooCommerce by browse our dropship products. We have well over 1 million products from over 100 different suppliers. Just pick the products you want and add them to your WooCommerce list and let our tool import the products to your store.
How to add products to your WooCommerce list?
You can add products to WooCommerce list in 2 ways, either in bulk or individual. While adding products in bulk you will also have the option of specifying the price range as a filter when adding products from a specific supplier.
Step 1. Then click on "Suppliers". See Screenshot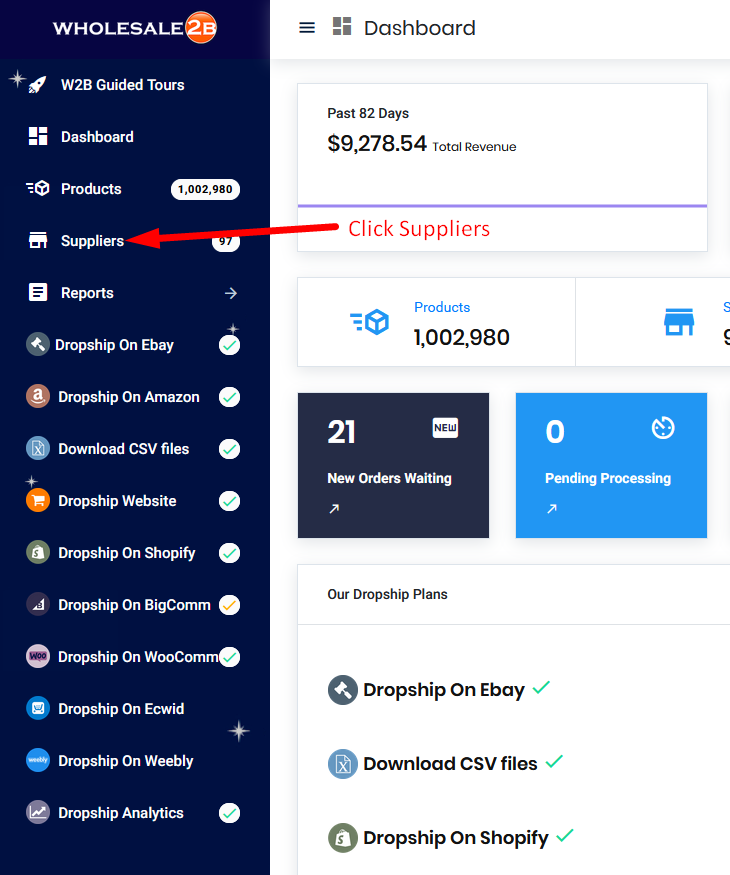 Step 2. Click on the WooCommerce Icon next to any supplier of your choice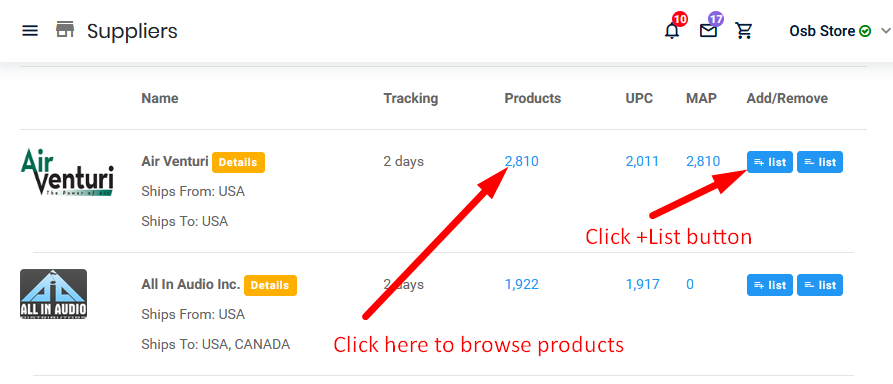 Adding products in bulk from a specific category
You can add all items from any category as well. Click on the top menu DROPSHIP PRODUCTS and click on a category of your choice until you reach the product list page. On this page you can click on the link "Add all items from this category to WooCommerce item list". See screenshot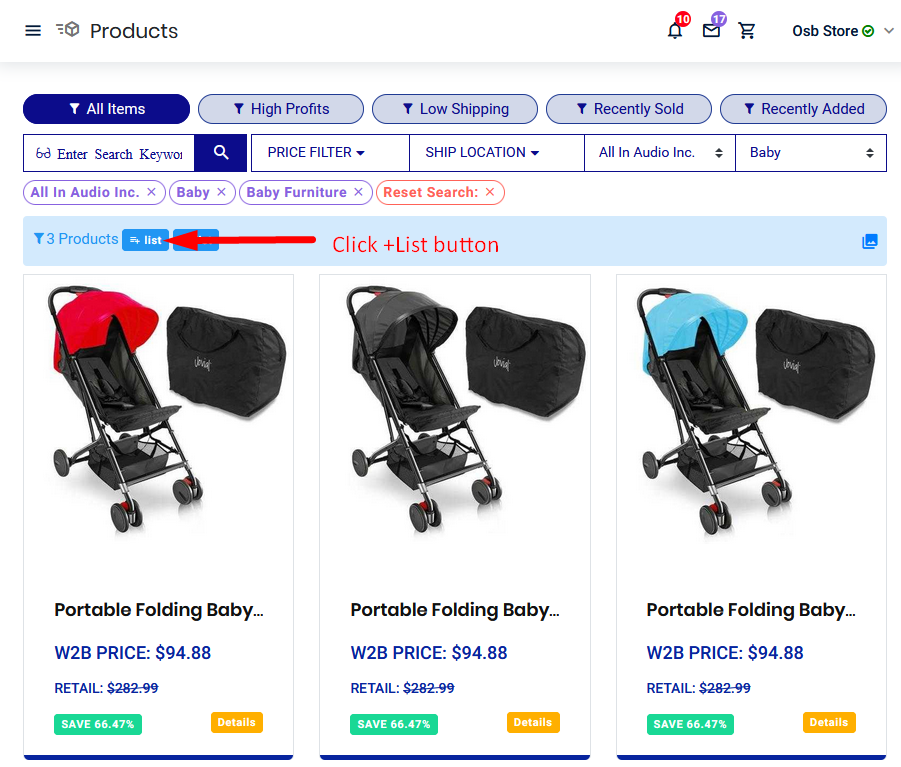 Adding products individually to your WooCommerce list
You can also add items individually if you wish by clicking on the WooCommerce link located below any item on the product list page. See screenshot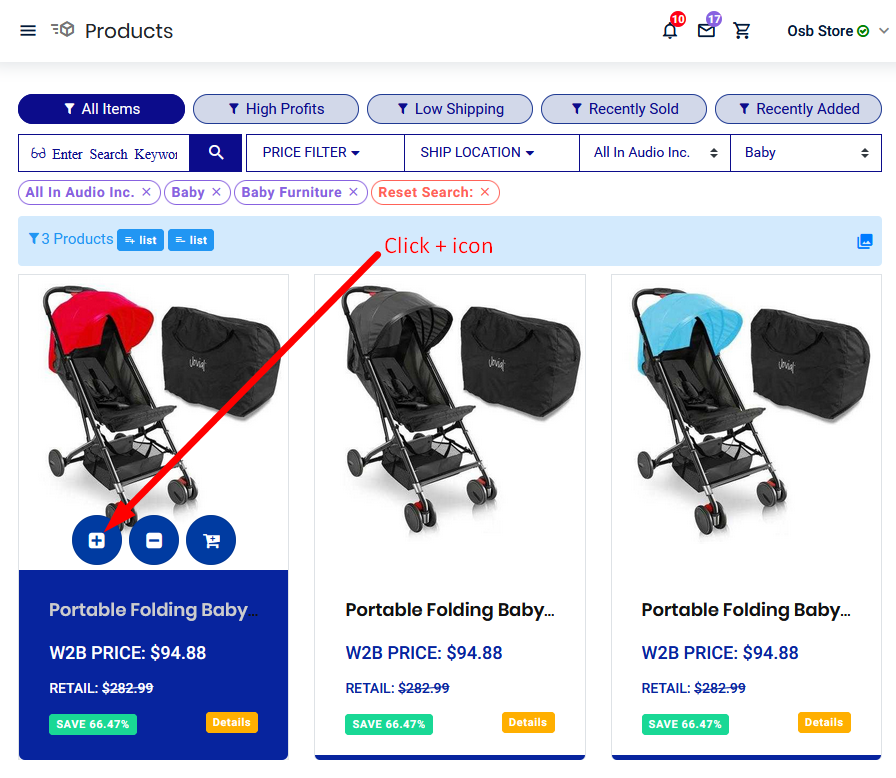 Similarly you can also add individual product by clicking on the WooCommerce link located at the top right corner of any product detail page. Screenshot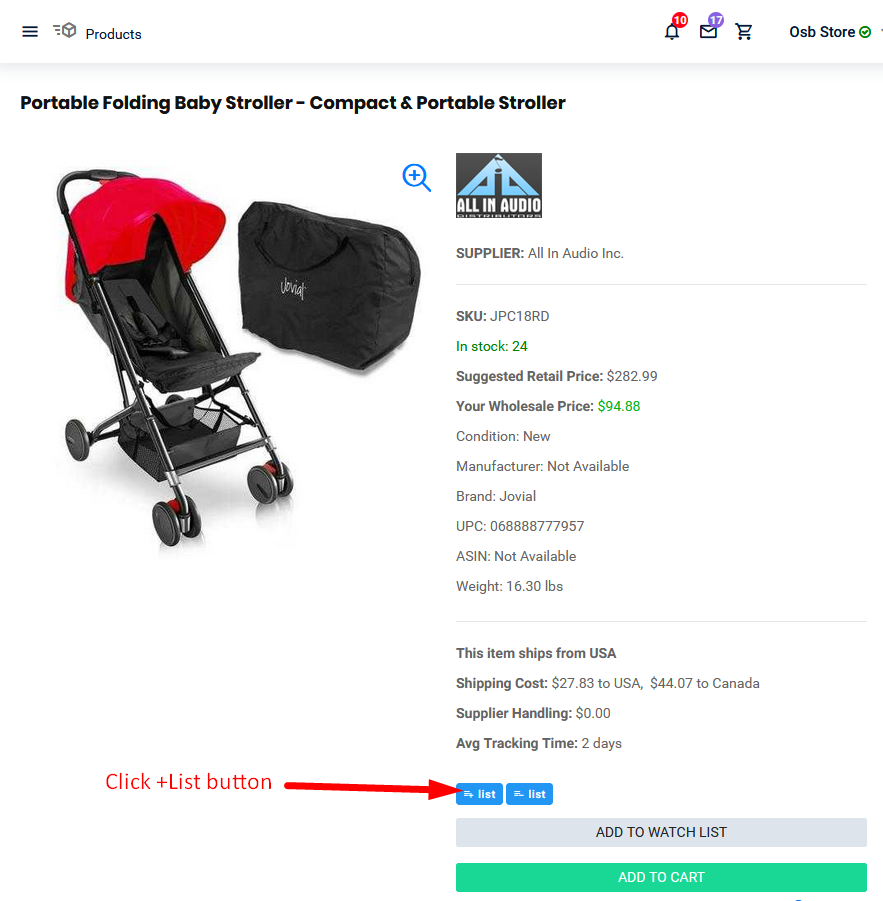 If you still want to contact us please
login
to your account and from top click "Contact Us".