HOW DO I ACCESS WHOLESALE2B EBAY DROPSHIP PLAN & CREATE EBAY LISTING
On wholesale2b dashboard, on top, click on the red box saying "CLICK HERE TO ACCESS YOUR DROPSHIP PLAN". Then you will see a menu & under title "DROPSHIP PLANS", click on the DROPSHIP ON EBAY. See screenshot -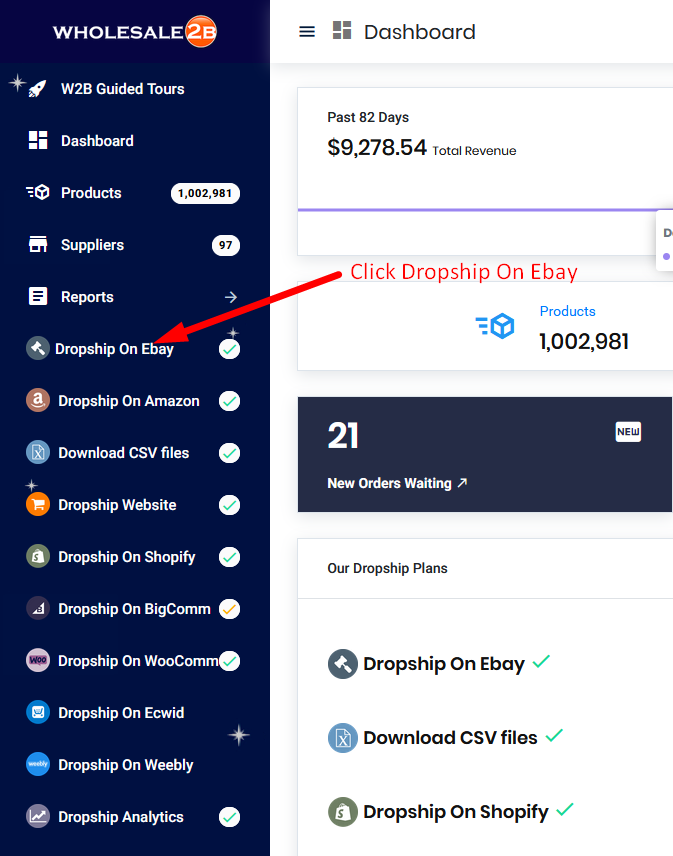 Then you will be redirected to ebay plan page. On this page you will see the list of items if you have added items already to your ebay list. If you did not yet added items to your list, then simply browse through our catalog by clicking link "Dropship Products" & browse through suppliers and categories until you see product list. Then click on "+ eBay" button below item you want to add. Then go back to ebay plan page. Now you need to click on orange "push to ebay" button you will see next to each item on ebay item list. See screenshot -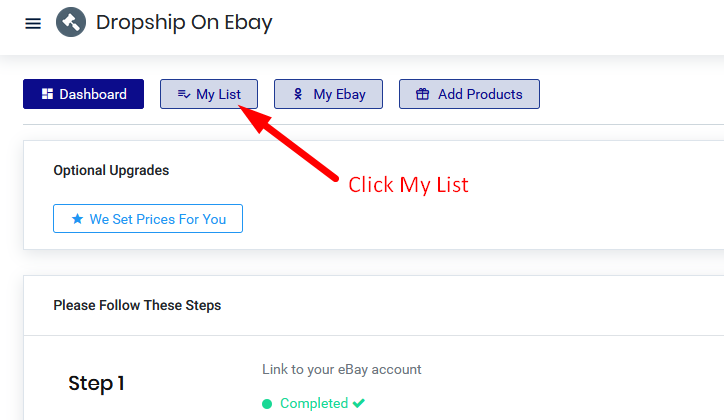 Then select where do you want to push the item to for example ebay USA, ebay Canada or store. See screenshot -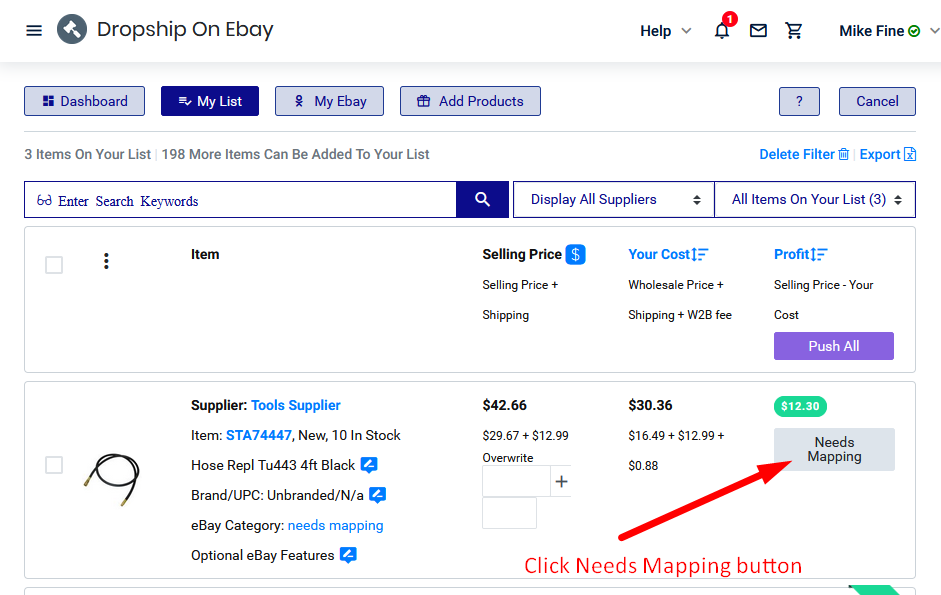 Then on next step you need generate token for wholesale2b using which our system can create a listing one ebay. This is one time task & should not be needed until the token is hard expired by you or token expired after 18 months. Only first time you will see green "Authorize" button to start generating token process. Click on the green authorize button. See screenshot -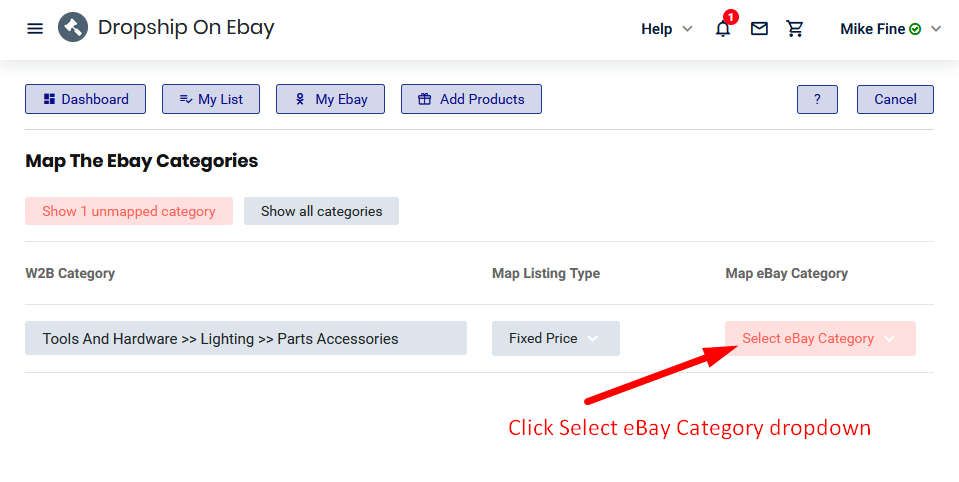 Then on next page, enter your ebay id in input box & click Submit button on next page. See screenshot -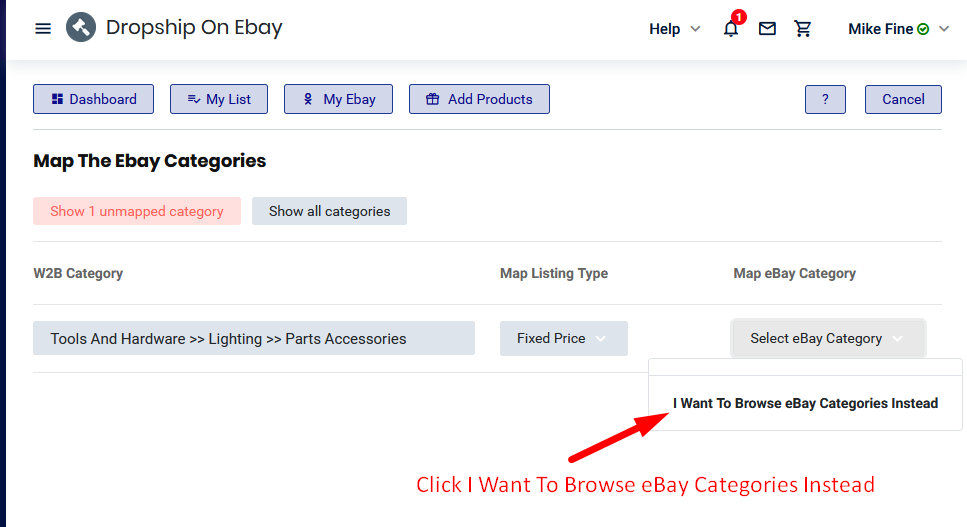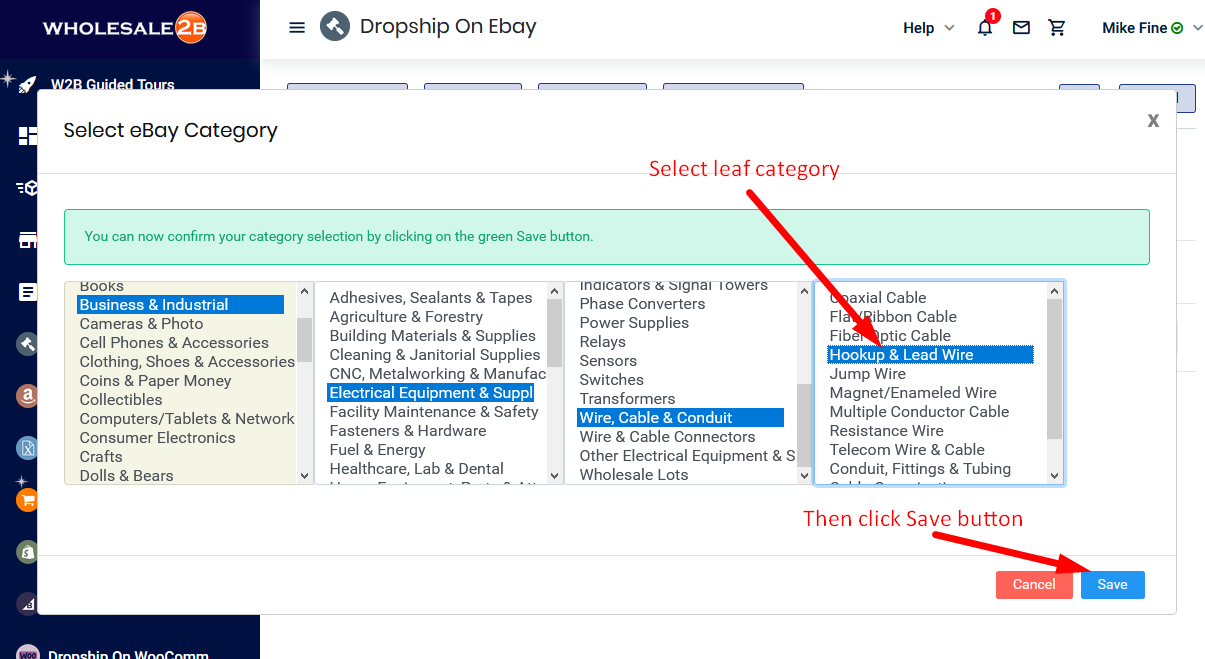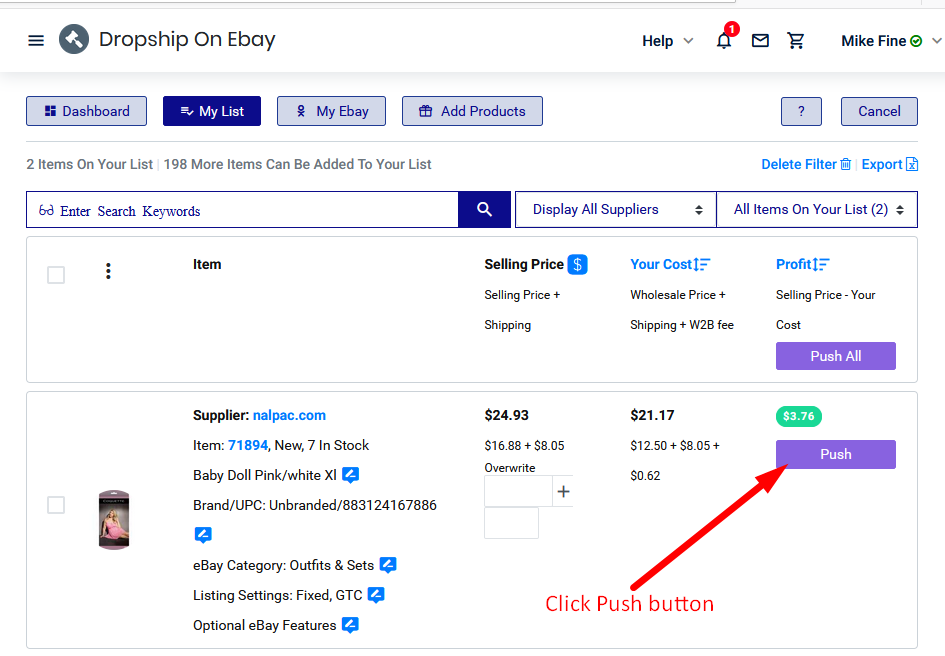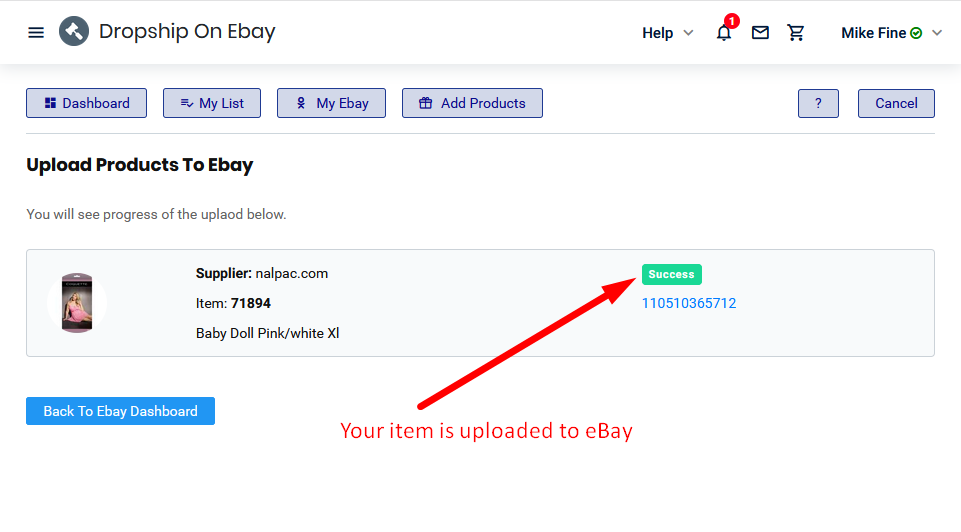 Then you will be redirected to ebay login page where you need to authorize us.
Once authorization process is completed successfully, your token will be generated and saved for future use.
Once you do this, you are ready to create listing. You will be back on authorize page but you will instead see "Regenerate my token" link (this is just there to recreate new token if previous one is expired) & Continue button at the bottom. See screenshot -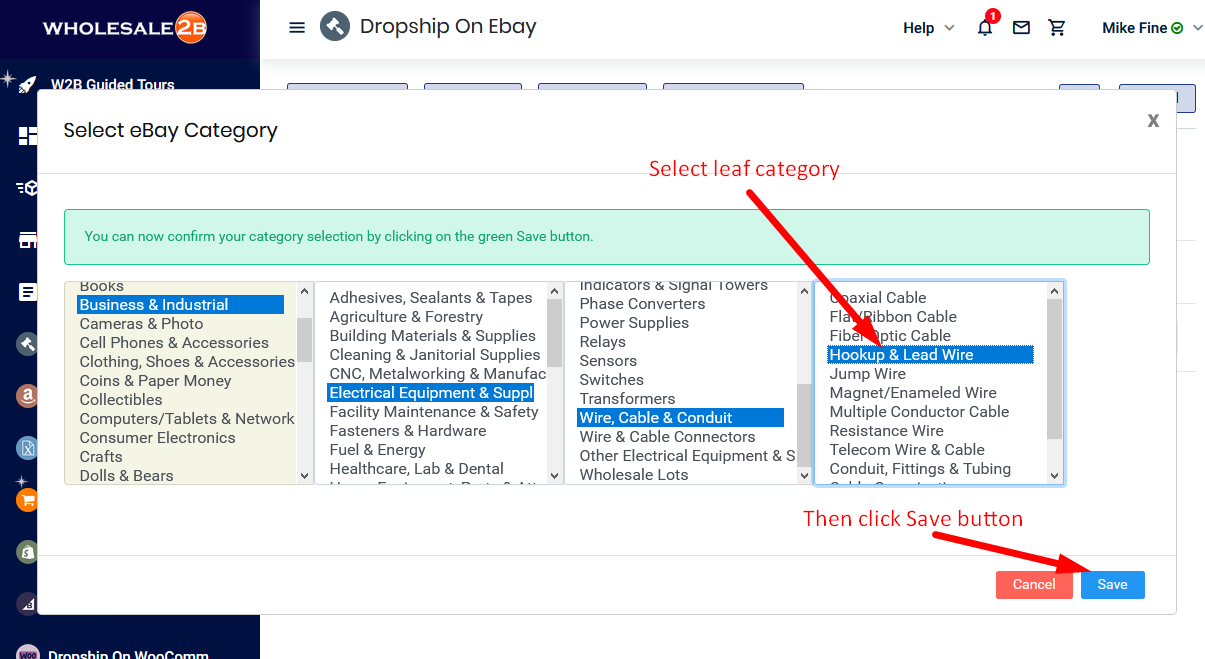 Then click on Continue button. Then you will be redirected to next page, where you need to enter Price for list etc. Just follow through the steps.
In case you do not know what is your ebay ID, then continue reading following -
The eBay ID can be found from your eBay account.
Here's how to edit your eBay User ID password:
    Log in to your PayPal account.
    Click Profile near the top of the page.
    Click My selling tools.
    Click Update in the eBay ID section at the top of the page.
    Select the User ID you wish to edit.
    Click Edit Password.
    Enter your new password.
    Click Update.
If you still want to contact us please
login
to your account and from top click "Contact Us".