HOW TO CANCEL DROPSHIP WOOCOMMERCE PLAN
To cancel our WooCommerce App you simply need to follow the steps below to uninstall it from your store:
If the wholesale2b WooCommerce app is not installed correctly or you want to cancel it, on wholesale2b dashboard, in "YOUR SUBSCRIPTIONS" box, you will see "Cancel" link next to "WooCommerce Dropship App" plan.
Click on the "Cancel" link. See screenshot -

Then enter your comments or reason for cancellation and click on "Confirm Cancellation" button. See screenshot -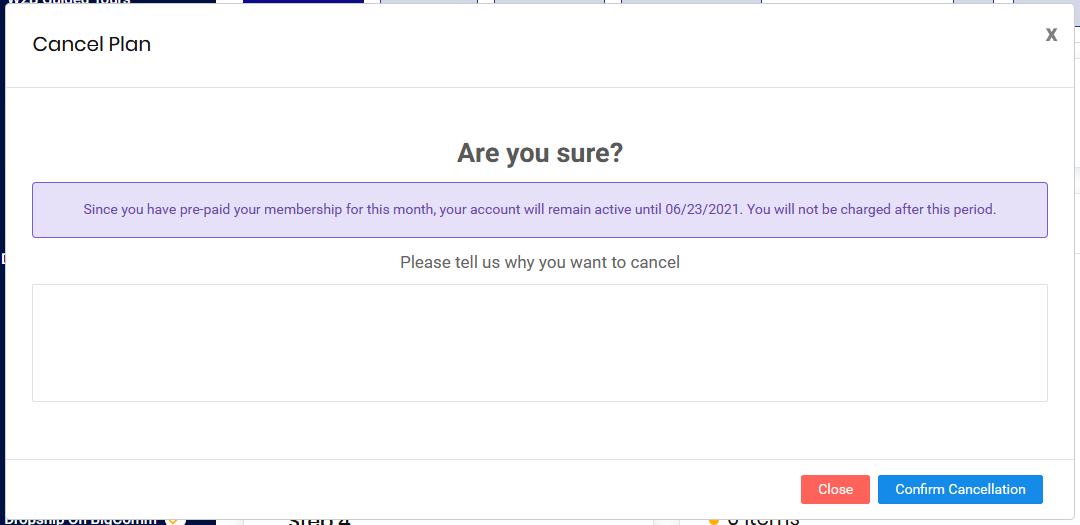 Once plan is cancelled you will see confirmation message "SUCCESS: The Monthly WooCommerce plan has been marked for cancellation and will be removed from your account at the end of your currently billing period (month)". See screenshot -

You have successfully marked your plan for cancellation. Your plan will be removed at the end of current billing cycle.
If you still want to contact us please
login
to your account and from top click "Contact Us".