HOW TO CANCEL DROPSHIP BIGCOMMERCE PLAN
To cancel our BigCommerce App you simply need to follow the steps below to uninstall it from your store:
If the wholesale2b big commerce app is not installed correctly or you want to cancel it, you simply need to remove the "wholesale2b" app from your BigCommerce store admin.
Login to your store admin. In left menu, click on "Apps". See Screenshot -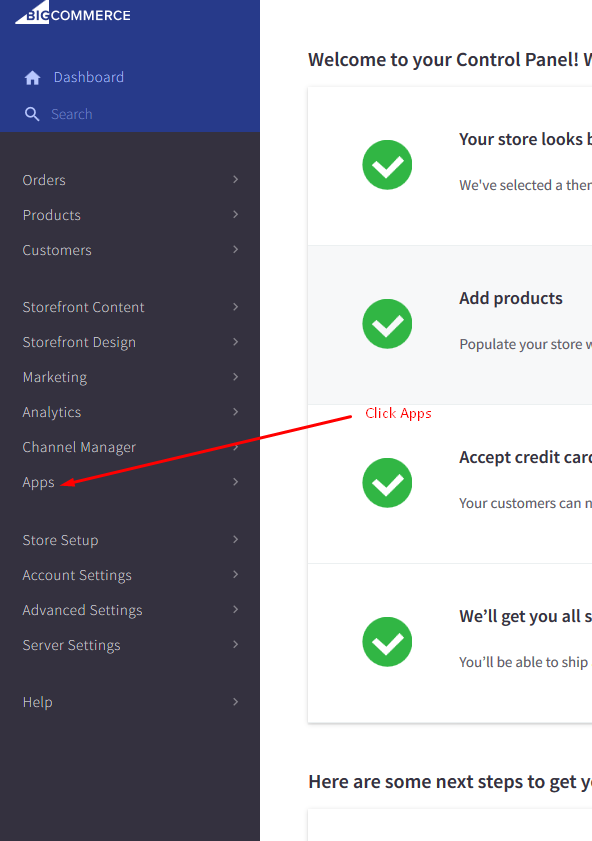 Click on "My Apps". See Screenshot -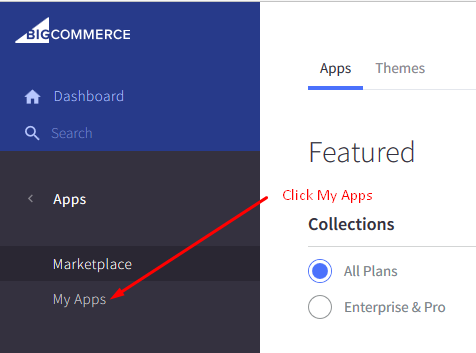 Locate the "Wholesale2b" app on the page and click on button with 3 dots, See screenshot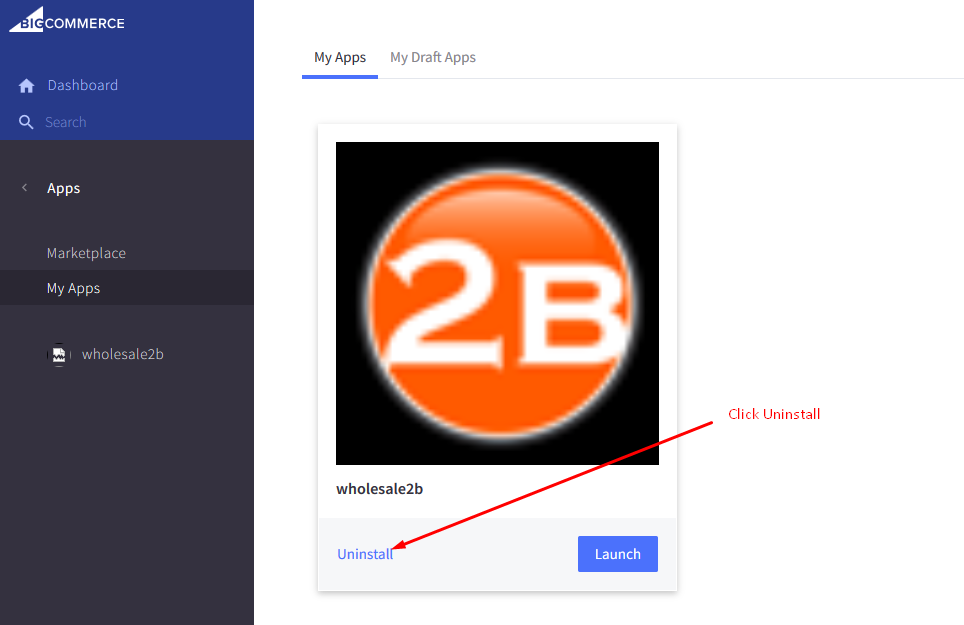 And you are done! you have successfully uninstalled the wholesale2b App from your BigCommerce store.
If you still want to contact us please
login
to your account and from top click "Contact Us".