HOW TO FIND YOUR SHIPPING TEMPLATE NAME FROM AMAZON
If you have not yet created shipping template from seller center, then first create a shipping template from your amazon seller central account. "
click here
" to for instructions create shipping template.
If you are wondering where to find shipping template name you just created as free shipping then please follow the steps -
To find your shipping template, login to seller central URL
https://sellercentral.amazon.com
.
You will find "Settings" menu on top right corner and click on "Shipping Template". See screenshot -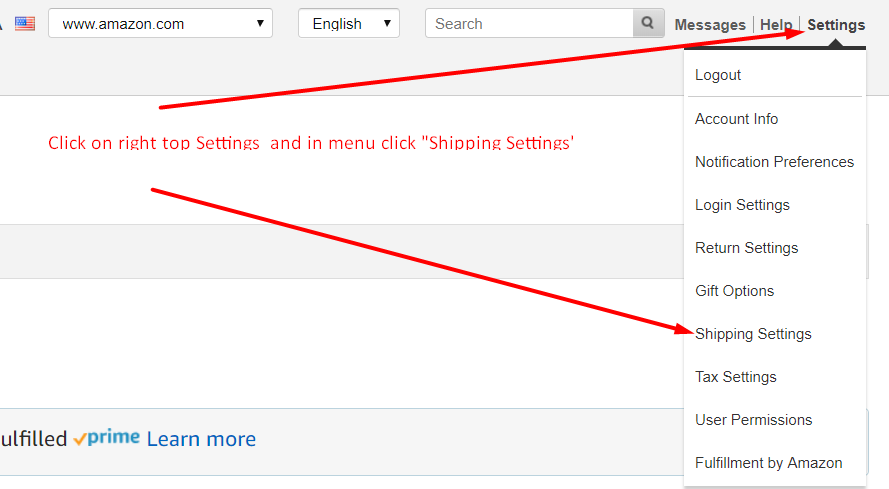 You will see one or more shipping templates, if you have already created shipping templates earlier.
Click on shipping template which you want to use for wholesale2b. See screenshot -

On next page you will see template name in input box next to "Shipping Template Name". See screenshot -

Now, copy the template name found in input box and enter in wholesale2b amazon plan step 1 and click Save.
If you still want to contact us please
login
to your account and from top click "Contact Us".