HOW TO MAP YOUR WHOLESALE2B CATEGORIES WITH ECWID CATEGORIES
From wholesale2b Ecwid plan page, click on "Category mapping" link. See screenshot-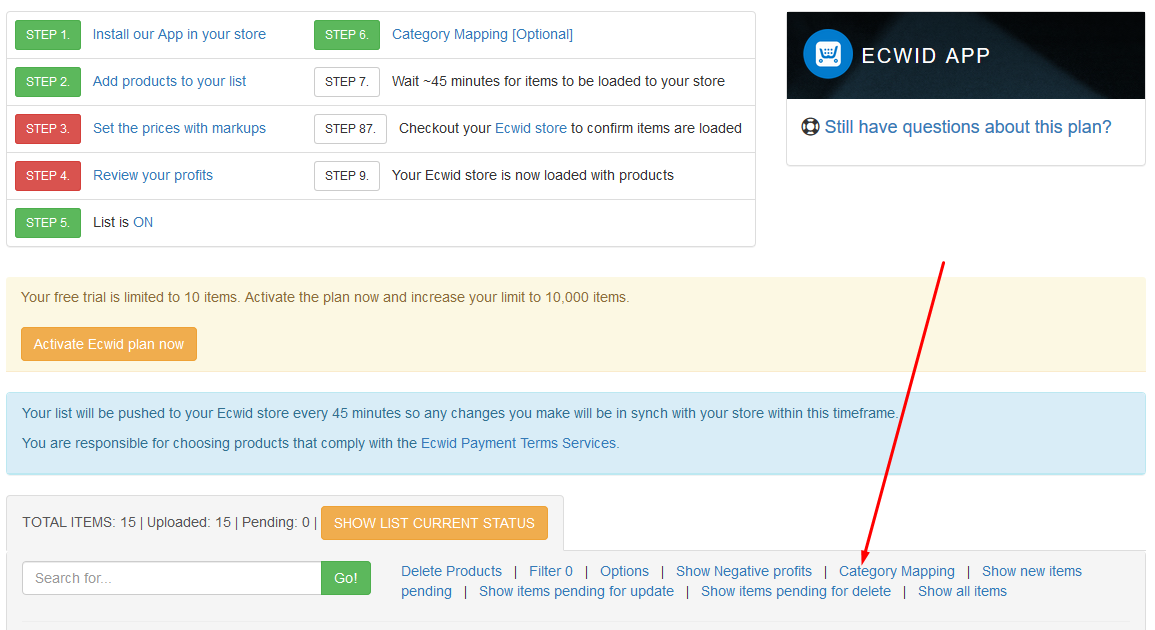 On the category mapping page you can enter your desired category names in the boxes next to each supplier category name. By default the categories which will be used are the ones provided by each supplier, however in most cases those will be different from the categories in your store. In this page you can link the supplier categories to the category names that you wish to use in your store. This will allow you to keep the integrity of your store categories.
You can refer to the screenshot below to see where you can MAP your store categories with the supplier category names. Once you make your changes and clicked SAVE, the changes will be pushed to your store during the next daily push schedule so you will see the changes in your store after 24 hours.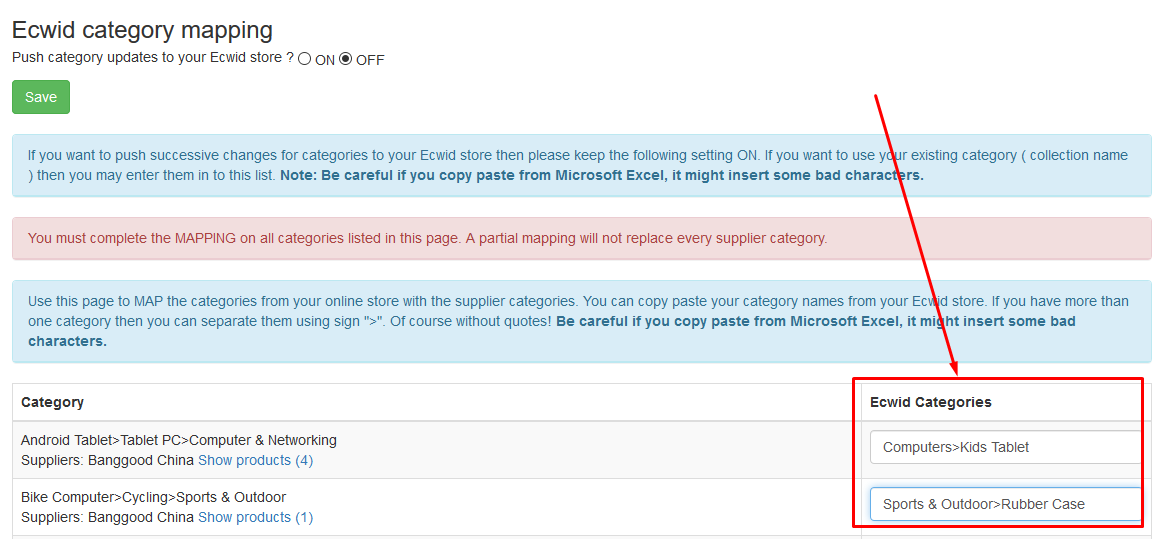 If you still want to contact us please
login
to your account and from top click "Contact Us".