CAN I SELL IN BOTH AMAZON USA AND AMAZON CANADA?
You can only push products to ONE Amazon marketplace only. This restrictions is imposed due to the different shipping costs between Canada and the USA.
If you are seeing items listed on Amazon Canada, and you have entered a USA marketplace (or vice versa) then your Amazon account is most likely setup to synch your USA account with other international Amazon locations such as Canada.
To check this, login to your Amazon account and go to the menu INVENTORY > Sell Globally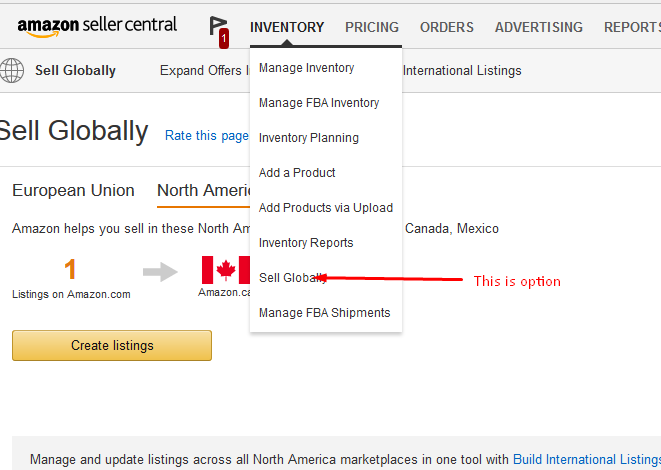 Please make sure that you have NOT setup any of the options in this page. This will ensure that you are only pushing items to your chosen Marketplace only.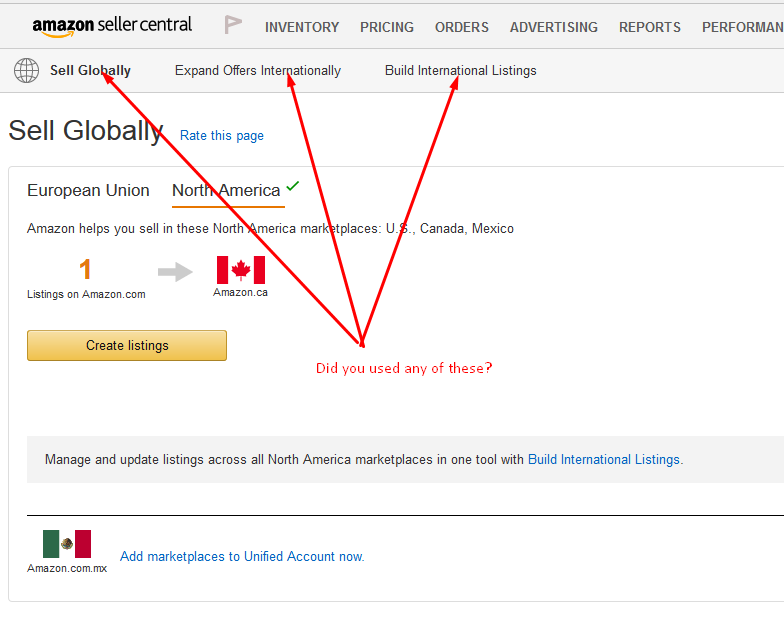 If you still want to contact us please
login
to your account and from top click "Contact Us".