CAN I SELL DROPSHIP PRODUCTS ON AMAZON CANADA?
Yes you can. When you activate the wholesale2b Amazon dropship plan, you will need to follow some easy steps to link your wholesale2b account to your Amazon Professional Seller Account.
During these steps, you will need to input your Amazon Marketplace ID by following our instructions. You simply need to make sure that you grab the Marketplace ID from your Amazon account with the Amazon Canada website.
IMPORTANT NOTE
If you are seeing items listed on Amazon Canada, and you have entered a marketplace ID from Amazon USA, then it is likely that you have chosen to synch your USA account with other international Amazon locations such as Canada. To check this, login to your Amazon account and go to the menu INVENTORY > Sell Globally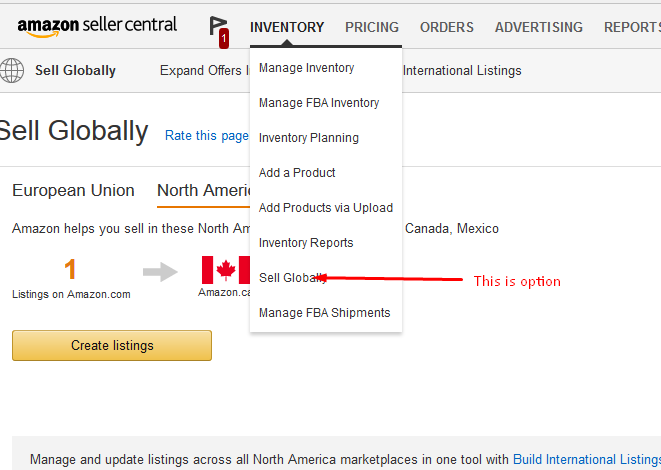 You need to make sure that you do not use any of the options on that page to avoid having products from your Amazon USA account spread to other countries such as Canada.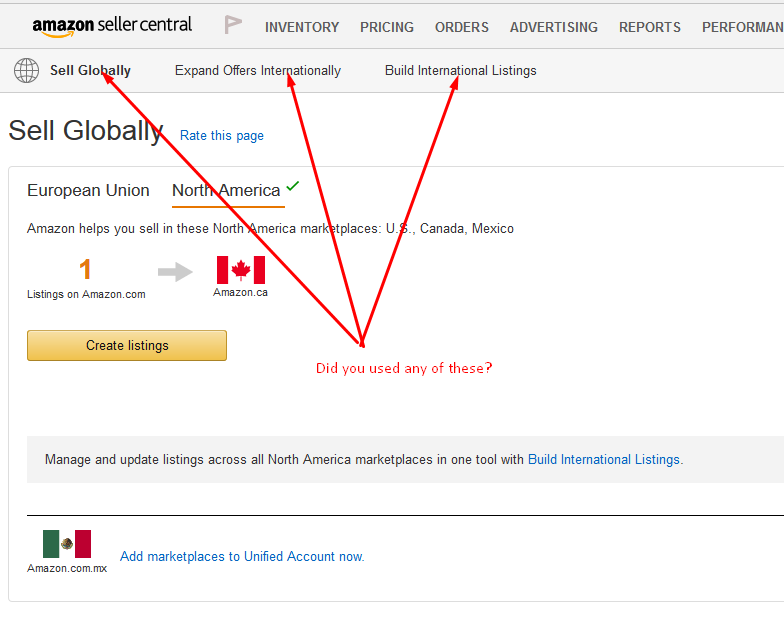 If this occurs then the shipping cost to Canada will be incorrect. You can only push items to 1 marketplace only.
If you still want to contact us please
login
to your account and from top click "Contact Us".