09/11/2018 - WOOCOMMERCE APP: REINSTALL/CHANGE WEBSITE URL
We added new feature to the Wholesale2b WooCommerce Dropship App to allow members to reinstall/re-link or change your store website URL which you had previously linked with your Wholesale2b account.
This is a useful feature in cases where you which to keep the same list of products and simply wish to link our App to a different store. In this case the App will no longer synch with the old store and will synch with the new store instead.
To do this please login to your Wholesale2b account and go to the WooCommerce App page. From there you can click on the link "Click here to change your website domain OR reinstall" on STEP 6.
See the screenshot below: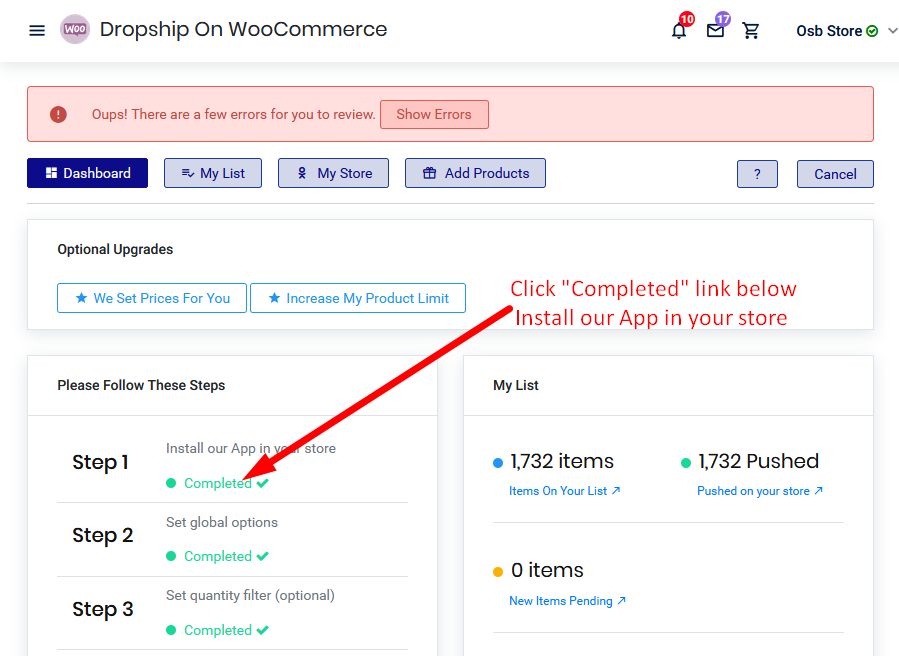 Then you can enter new store URL and complete the installation as you did the first time.