04/17/2019 - WHOLESALE2B RELEASES NEW EBAY BULK IMPORT FEATURE
Many of our members have asked us to support import of dropship products in BULK to eBay. We have listened and we are now delivering this new feature. This new BULK feature is added to the same existing eBay plan so there is no extra fee for this new feature.
With our new eBay BULK option you can import up to 100 products to eBay all at once. Simply browse the products from all our integrated drop shippers and add the items you wish to push to your list. Then click on the PUSH button and let our system do the rest. There is no more need to push items one by one.
We also kept the original version of our eBay plan where you can push items one by one should you prefer to keep using that option. This will allow you to choose to either push items IN BULK or ONE BY ONE to your eBay account, according to your preference.
Here is a screenshot of where to click to push items ONE BY ONE to eBay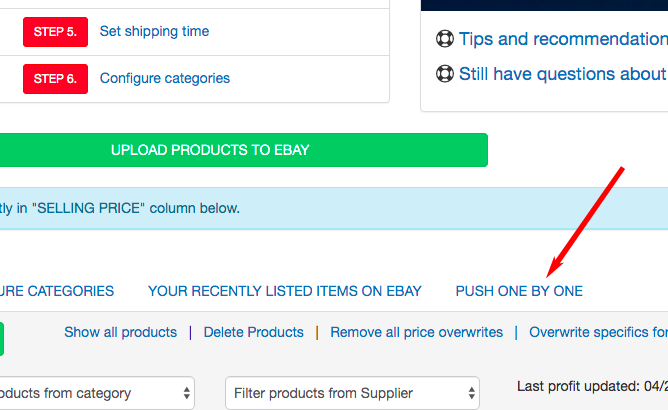 Here is a screenshot of where to click to push items IN BULK to eBay