05/09/2019 - EBAY PLAN - NEW FEATURE ADDED TO END ACTIVE EBAY LISTINGS
We have added new feature to end active eBay listings.
To end listings, go to wholesale2b ebay plan page. Then click on "YOUR RECENTLY LISTED ITEMS ON EBAY" tab. See screenshot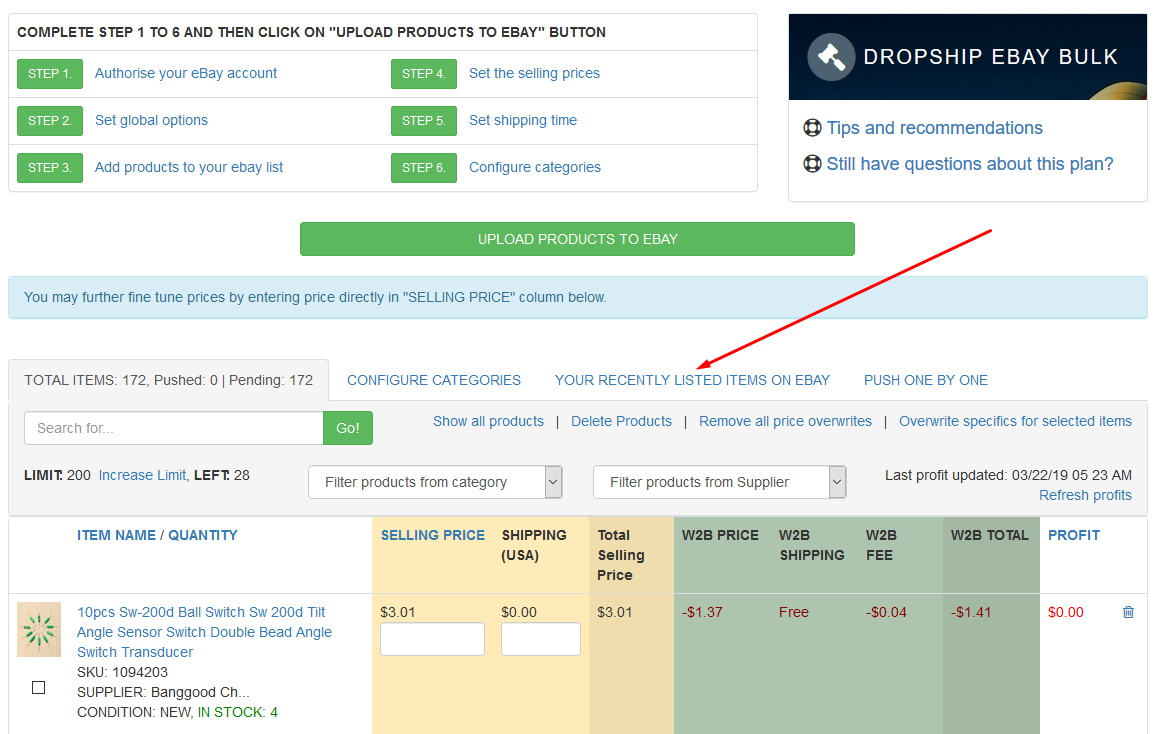 On recent ebay listing page, last column has check box to select all listings in current page. Also one can select individual listings using checkboxes. See screenshot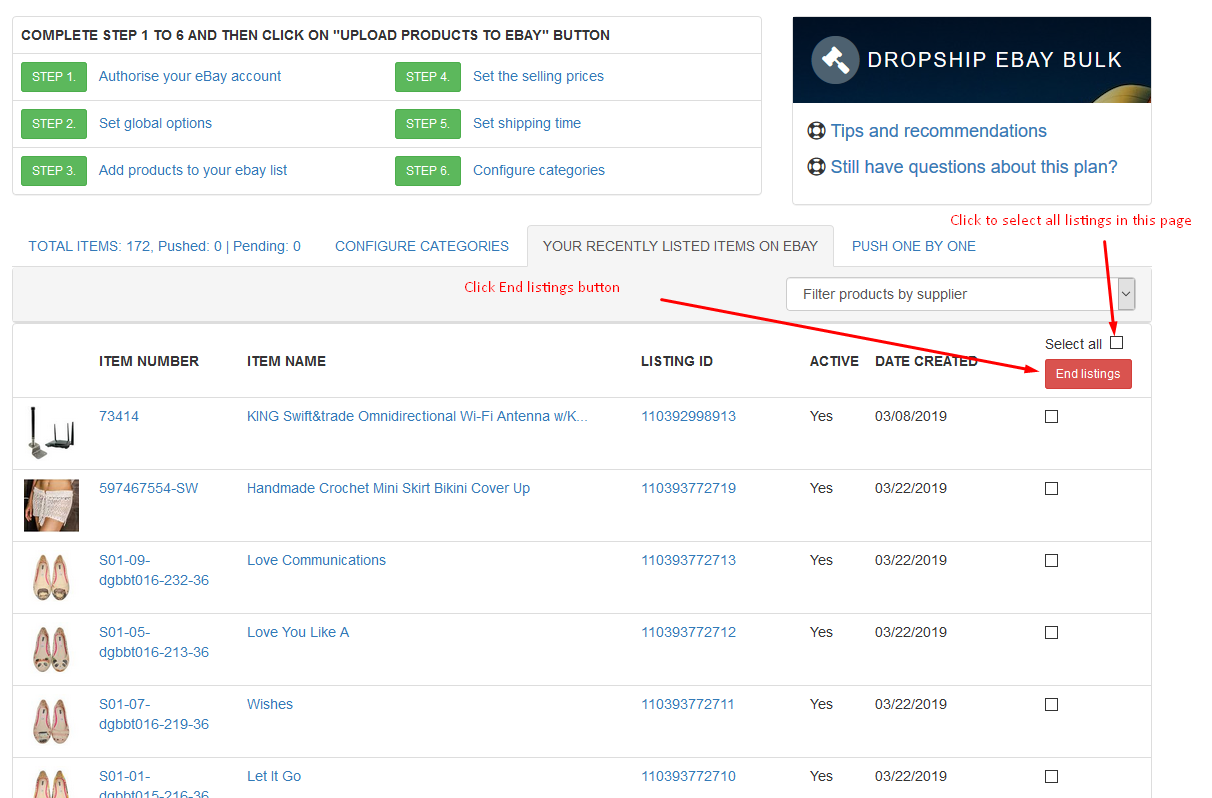 After selecting the listings, click on red button "End listings" and your listings will be removed from ebay website.
Ending listing early will follow the restrictions mentioned on ebay documentation at URL -
https://www.ebay.com/help/selling/listings/creating-managing-listings/cancelling-listing?id=4146