05/10/2019 - EBAY PLAN - NEW FEATURE AUTOPAY ADDED TO EBAY LISTINGS
Today we have added new feature to our ebay listing tool. Now you may select "AutoPay" i.e. "requests immediate payment" option.
To access this feature, go to wholesale2b ebay plan page, then click on STEP 2. Set global options.
Then you will see option to turn on "AutoPay". See screenshot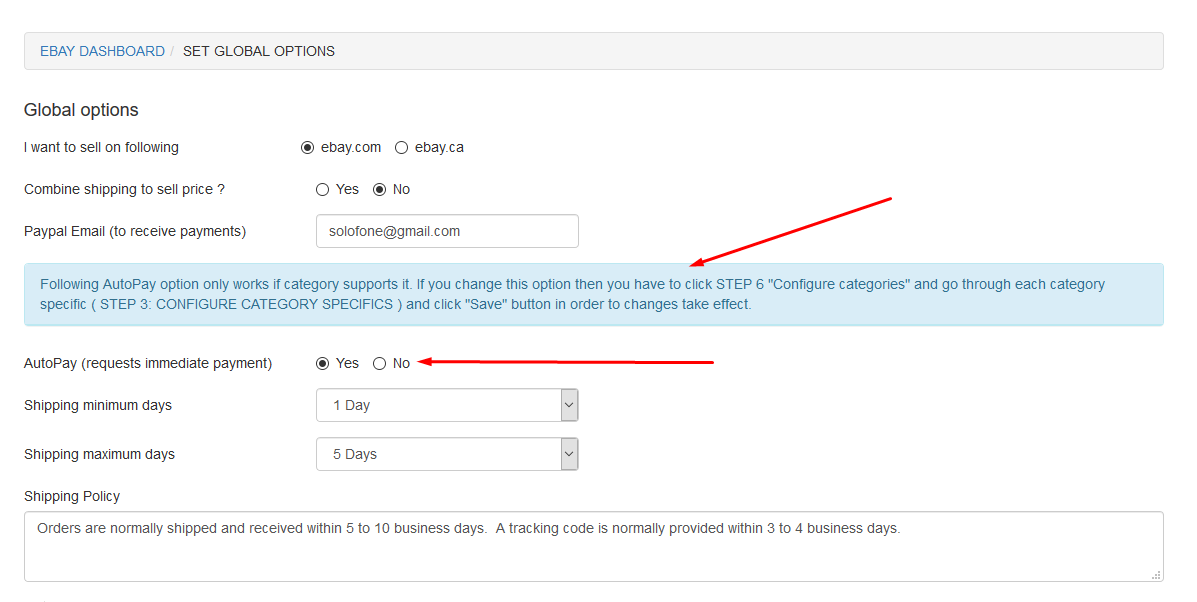 NOTE: AutoPay needs to be enabled for the category you choose to list item on ebay. If the category does not support AutoPay then AutoPay will not be enabled..